How to Write a Non-fiction E-book within 30 days
Reference & Education → Writing & Speaking
Author

Ahmad Mokhzani Bin Mohd Nor

Published

February 11, 2021

Word count

496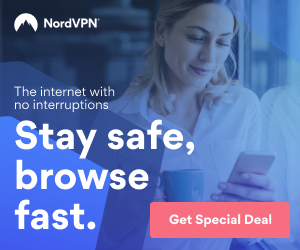 Sometimes writing may be quite challenging if you don't have the passion. While it may be simple to write articles, non-fiction requires proper concentration. As a long-time writer of non-fiction, personal experience goes a long way. Have you ever thought of crafting a well-written eBook to distribute?
Yes! That might sound next-to-impossible to you, but it's not. Don't underestimate the power of your passion. You can write a non-fiction eBook within 30 days. In fact, if you can do that, you can also write 30,000 words eBook in a month. Sounds good, right? Interesting! This is how to go ahead with your plan.
Learn how to write a nonfiction book with this guide. Set up a thirty minutes time block every day to review some fundamental questions about your purpose. Remember, a nonfiction book is based on facts, such as real events, people, and places. So, understand the benefits of writing your nonfiction eBook.
Not only that, but we will walk you through the ways to write a nonfiction eBook within 30 days. If some writers can do that, you can as well build your portfolio in writing compelling eBooks. Additionally, you should have more than enough time to organize, edit, plan, and structure how to sell your book.
Ways to Write Non-fiction E-Books within 30 Days
There are several ways to write the best selling eBooks in today's digital world. Meanwhile, many first time authors experience information overload when it comes to writing a nonfiction book, asking their selves where to start. Well, worry less as you're on the right platform.
Here are the best ways to write.
Banish the Excuses and Start
The first thing to consider is to banish any excuse to write and instead create an outline. By creating a strategy, you'll draw a mindmap, work backward, write a list, and examine other eBooks and books. This will make the writing process much easier and faster.
Schedule Writing time into Your Routine
Before you write, think about why you write. This will help you think faster and complete the book within 30 days. Imagine for a moment what you want and take action to build author confidence. Moreover, turn off your distractions, be aware of comparisons to other writers, and get yourself permission to write badly.
Select an impeccable Nonfiction Topic
Selecting an impeccable nonfiction book topic contributes to achieving your goals within 30 days. What are you writing about? Besides, your decision should start with writing on your deep interest and passion for the area you're focused on. The common topics to write include; innovation and entrepreneurship, business and money, religion and spirituality, relation, etc.
Conclusion
There are more to the ways of writing eBooks within 30 days. Nonetheless, self-edit your self draft, reach out to nonfiction book editors, destroy writer's block, and determine your point of view. Through this, you'll achieve your goal with the 3o days and then get to work on publishing and launching the book.
Do you have what it takes to be a Millionaire?
The good news is you don't need to have College degree to be Millionaire. What you need is just street-smart education to acquire the Millionaire Mindset and finally implement the Millionaire Strategies.
You can sign up at https://theauthornor.net/sign-up to access FREE E-book on the SECRETS used by Millionaires to become one, and also receive more offers and information on new releases, as well as contact me directly!
Article source:
https://articlebiz.com
This article has been viewed 1,141 times.
Article comments
There are no posted comments.