The Stock Market Investing Secrets of Carlos Slim Helu, the World's Richest Person in 2018
Self-Improvement → Motivational
Author

Ahmad Mokhzani Bin Mohd Nor

Published

February 11, 2021

Word count

499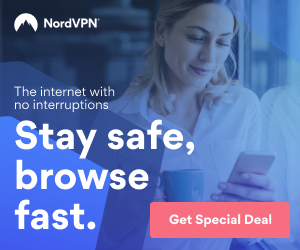 In this 21st century, the number of successful billionaires is not completed without mentioning Carlos Slim Helu. He was ranked as the wealthiest person in the world by the Forbes business magazine. Carlos Slim derived his fortune from his extensive holdings in a considerable number of Mexican companies.
Also, Carlos is a business tycoon with a net worth of $73 billion as of March 2013. Meanwhile, Slim's business portfolio diversifies, including the stock market, real estate, insurance, oil and gas, telecom, and many others. Besides, he made a significant effort in the U.S as he purchased 3% of Apple for $17 a share.
One of the strange things that led to Carlos Slim's achievements is that he made a significant fortune during one of the economic recessions in Mexico. However, his strategy was to find relatively healthy companies that were undervalued due to negative sentiment. Guess what! He found his way and became confident.
He invested in the stock market and became the first world's richest man from a developing nation. More so, his parents launched one of the leading Arabic-language magazines for the Lebanese-Mexican community. At the same time, Carlos is a technophobe, and this contributes to his success.
4 Investing Secret of Carlos Slim Helu
Everyone knows how Bill Gates, Jeff Bezos, and many others achieve their life goals. But Carlo's success seems to be more of a mystery. In this article, we will walk you through the stock market and other investing secrets of Carlos Slim Helu. Without further ado, here are the four secrets of Carlos investing.
Simple Organizational Structures
Simple organizational structures are one of the secrets of Carlos Slim Helu's achievements. Always have simple organizational structures, and minimize hierarchical levels. Meanwhile, provide human and in-house development to the executives for better productivity.
Maintaining Austerity in Good Times
Maintaining austerity in good times strengthens, capitalizes, and accelerates the development of the company. In fact, it increases productivity, and drastically reduce problem when there is a crisis. Not only that, but the size of the owner should limit the company.
Reinvesting Profits
From Carlos's success story, it is known that money that leaves the company evaporates. That's why there's always a need to reinvest profits. Organizations wouldn't want to fold up; that's why this method is necessary to succeed.
Corporate Creativity and Optimism
Corporate creativity and optimism in no doubt solve societal problems. Besides, this is what led to Carlos's achievement. His company adopted firm and patient optimism measures as a step to move forward. Not only that but also believed that there's no challenge the company cannot overcome.
Bottom Line
Emotional strength and stability are in the interior life of the business. What the business tycoon does is to look up for guidance and inspiration to follow their dream. So, if you're ready to explore the world around you, don't be afraid to try something new. When you stop pursuing your invention, achieving your goal may be somewhat tricky.
Do you have what it takes to be a Millionaire?
The good news is you don't need to have College degree to be Millionaire. What you need is just street-smart education to acquire the Millionaire Mindset and finally implement the Millionaire Strategies.
You can sign up at https://theauthornor.net/sign-up to access FREE E-book on the SECRETS used by Millionaires to become one, and also receive more offers and information on new releases, as well as contact me directly!
Article source:
https://articlebiz.com
This article has been viewed 740 times.
Rate article
This article has a 1 rating with 1 vote.
Article comments
There are no posted comments.