The Stock Market Investing Secrets of Warren Buffett, the World's Greatest Stock Market Investor
Self-Improvement → Motivational
Author

Ahmad Mokhzani Bin Mohd Nor

Published

February 12, 2021

Word count

507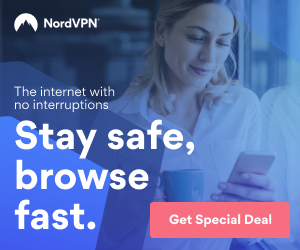 Warren Buffet has made enough money in his life history that warrants him to gain public attention. Having a process and sticking with it through thick and thin is one of the things that contribute to an average successor. Buffet himself didn't follow the crowd but used his strategy for a long-term result.
However, studying the success of investors like Buffet is a cottage industry. As one of the most successful investors in history, it is good to explore the principles and the secret strategy that the renowned business tycoon applied. He is a dedicated student of investing, and he stays true to his principles.
Warren Buffett said, and I quote, "when I buy a stock, I think of it in terms of buying a whole company, just as if I were buying a store down the street." This implies that Buffett analyses the businesses they invest in and follow the symbols or brand of successful corporate houses for sales consistency.
More so, he followed the rules stating that you only buy something that you'd perfectly happy to hold if the market shut down. To Warren Buffett, the business is like a weighing machine that's assessing a company's substance. So, if you don't feel comfortable owning something, then you don't buy it.
Now, we have revealed the stock market investing secrets of Warren Buffett. If you'd love to be successful as a business man, reading the investing secret is crucial. The distinctiveness among Elon Musk, buffet, and much other business man is not what they do but how they run their business.
Furthermore, you're seeking to create a financial plan; therefore, it is impossible to achieve success without visualizing out a goal on paper. So, start early, save and then invest continuously. Similarly, in investing, each investor is different sine you have to stand out among others.
Below are the stock markets investing secrets of Warren Buffets, the world's most significant stock market investor from inception.
• Look at the quality of your business and not the profit you make during the process
• Check thousand of stocks around and look at the very high bargains
• Scrutinize how well management is using the resources you offer in the business
• Warren Buffett always stay away from the hot stocks in which its attention is catching
• Buffett disclosed that one needs to know how much money you'll make before jumping into any investment packages
• People tend towards loss aversion, so don't convince yourself when you're in a loss
• Buffet stays true to his principles even when he's unpopular
• Warren Buffett improved his communication skills through training, and he reads for hours each day
Bottom Line
Debts constitute a significant setback when you're running an investment company. Therefore, you need to stay away from such an occurrence. That means your financial goal must be able to cover for loss when there is a crisis. Through this, you'll become productive and have more credit score, free income, and many more.
Do you have what it takes to be a Millionaire?
The good news is you don't need to have College degree to be Millionaire. What you need is just street-smart education to acquire the Millionaire Mindset and finally implement the Millionaire Strategies.
You can sign up at https://theauthornor.net/sign-up to access FREE E-book on the SECRETS used by Millionaires to become one, and also receive more offers and information on new releases, as well as contact me directly!
Article source:
https://articlebiz.com
This article has been viewed 927 times.
Article comments
There are no posted comments.