The Stock Market Investing Secrets of John Templeton, one of the World's Greatest Stock Market Investors
Author

Ahmad Mokhzani Bin Mohd Nor

Published

March 21, 2021

Word count

485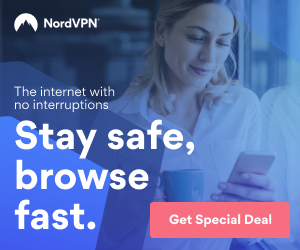 Are you looking to build a profitable investment portfolio? If yes, you should strive to discover the stock market investing secrets of John Templeton, one of the best stock market investors in the world during his lifetime.
He began his career on Wall Street in 1937, and he took just three years before buying a small investment advisory which was valued at just $2 million. Thanks to Templeton's practical business approach and ideas, the stake rose to $400 million in 1967 when he chose to sell it to interested buyers.
The very committed American-born British investor didn't rest on his laurels; he took a step further by venturing into the mutual fund business when he launched the Templeton Growth Fund in 1954. Thirty-eight years after its establishment, the fund averaged a +14.5% annualized gain as it outperformed larger stock market indexes before selling it to the Franklin Group.
Late John Templeton was a fearless investor who never shies away from taking risks. He loved investing in companies many believed were far from maximizing their full potential. Company's location, net worth, sales rate, and financial capacity doesn't mean Templeton as he was willing to do business with both young companies aiming for steady growth.
Talking of his records and achievements during his 95-year existence, Templeton was among the first people to invest in postwar-Japan. He was equally among the first to sell out of Japan in the mid-1980s. How did he manage these feats, what were his secrets and sources of inspiration?
Here are some answers below:
• He isn't afraid of taking Calculated Risks
The stock market involves taking calculated risks if you must become a role model to upcoming investors. Templeton bought $100 shares in more than 104 companies ($1 or less per one) tipped for bankruptcy due to the European war in 1939. In the end, his investment gave birth to more than $40,000 because all but four companies survived the scare.
• Templeton is a Value Investor
Templeton was goal-oriented and a fundamental investor who knew what he wanted and did everything to get it. He maps out a "bargain-hunting" investing approach, which played a massive role in his success story. He focused on stock's value instead of trends or outlooks.
• He distinguished himself from other investors by doing what they fail to do
Templeton found the best strategy that suits his philosophy, and he stuck to it, even when others were doing something different.
• He explored the 50/50 Rule of investment
To be successful, you must know how much you earn, how much you spend, and how much you invest. According to Templeton, an investor who desires to succeed must learn to invest 50% of his earnings while spending the other 50%.
The Bottom Line
As much as you already have a unique investing strategy, deploying some of Templeton's secrets won't be a wrong move. Instead, it would boost your chances of getting a spot among the world's successful stock market investors within the shortest period.
Do you have what it takes to be a Millionaire?
The good news is you don't need to have College degree to be Millionaire. What you need is just street-smart education to acquire the Millionaire Mindset and finally implement the Millionaire Strategies.
You can sign up at https://theauthornor.net/sign-up to access FREE E-book on the SECRETS used by Millionaires to become one, and also receive more offers and information on new releases, as well as contact me directly!
Article source:
https://articlebiz.com
This article has been viewed 748 times.
Article comments
There are no posted comments.