#GetToKnow: Snazzy Who is Poised to Take the Charts by Storm
Arts & Entertainment → Books & Music
Author

Julie Adenuga

Published

February 23, 2022

Word count

686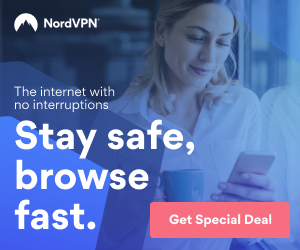 There's an explosion of talent right now in Nigeria, more people are dedicating themselves to desired crafts from early ages. Many people are pure unrefined talent, but it takes dedication and discipline to become a breakout star. The man of the moment breaking out right now is talented artiste Michael Chimeruche Alozie also known as Snazzy. Following the release of SELUNA (a debut single off his Upcoming project (Mars), it is quite clear that Snazzy have seen the future of Nigerian music industry and how to take it by storm, his new release Seluna was released on 15th October 2021 and have been topping the charts since release, showing of the makings of a superstar it is quite clear that the Nigerian music industry has added another infinity stone to their gauntlet.
Seluna off the Mars EP no:3 track multi-genre musical experience. The fusion of this artist awesomely manifests in the cohesion of the project. After the first listen, it makes sense why he needs to keep releasing hits and keep doing so. " Mars The Ep is basically done," says Snazzy, which speaks to the abundance of work these artiste have done.
Snazzy's distinct rap fusion style adds another dynamic to the already expansive African music. With thousands of streams under his belt, and situated at the heart of Nigeria's afrobeat scene, Snazzy is perfectly positioned to create bangers. On his inevitable rise, he has been chatted with about music to him, connecting with his Upcoming Project and future projects.
When did making music begin for you?
I started out with freestyling in school when I was 8 or 9. And I only started 'raping' actively on by beats when I turned 14. I found a balance in my dynamic artistry and started singing.
How do you approach creating a song?
Usually, I just sit down, pour some WATER in my cup, – very important -, listen to a beat and record the first standout melody that comes to my head. Now this melody has to be hard and it doesn't have to be in sequence. It could be the hook, outro or even second verse first – wherever I feel the melody works best is where I start from.
How would you describe your sound?
I've heard people say 'afrobeats', I've also heard Alte, Rap and Rap fusion. I find myself agreeing with the latter most times. I think my music is a mixture of Afrobeats and everything else.
Who are your musical influences?
Musically, I'm influenced by almost everything I hear. But my sound sometimes is very reminiscent of people like Wande Coal, Drake, Bryson Tiller, Zayne and the likes. But there's so much more; Wizkid, Burna Boy, Nasty C, Eric Bellinger, Shaggy etc.
What comes naturally to you when you're in the studio?
Once I get the hook line, everything else becomes so easy. Hooks are probably the hardest parts to record in a song cuz they have to be catchy basically, they NEED to slap so I usually spend more time with them, but with verses, it's much easier with them.
What can you tell us about the next project you're working on?
I'm working on quite a few projects. Mars is basically done. And then I'm on a few other projects that I can't disclose right now.
Did the pandemic had any influence on you creatively?
Yes and No. when it comes to the actual process, No. However, it gave me more time to express myself through my art, I probably made upwards of 20 songs during the pandemic. I doubt I would've been able to do so if there was no pandemic.
Do you have songs that your fans would be surprised you made? If so, how do they sound like?
LOL. My producers has told me on several occasions that a few songs I've made cannot be dropped any time soon. But still, I think people would be surprised that I'm on an amapiano track. The track, wish I could give more details, but I can't right now.
Julie Adenuga (born 15 July 1988 in London, England) is a British broadcaster, radio host and the creator of Don't Trust The Internet. She was one of the three lead DJs for Beats 1, Apple's 24/7 radio station as part of Apple Music.
Article source:
https://articlebiz.com
This article has been viewed 1,201 times.
Rate article
This article has a 4 rating with 24 votes.
Article comments
There are no posted comments.