WWII as Told by Heller's Catch-22 and Vonnegut's Slaughterhouse-Five
Reference & Education → Education
Author

Paul Thomson

Published

June 3, 2010

Word count

638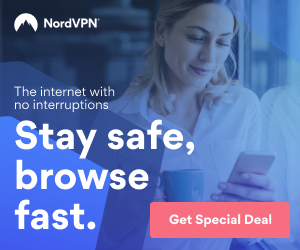 Everyone is talking about the new HBO miniseries The Pacific. While it is well scripted, brilliantly performed, and visually realistic, what really has critics' attention is its jumbled storyline. Herein, they say, lies the series' real strength. So why is it that when we have no overarching narrative, we get bad marks in creative writing, but when Tom Hanks does it, he gets his own miniseries?
Historically, war stories have been told from a zoomed-out perspective that focuses on major events and overall movements. This is a tidy, logical, and totally misleading way of representing war. Just ask any veteran. With time, however, war stories have become increasingly fragmented, switching from the historian's perspective to the combatant's. With this trend comes a heightened awareness of - and ambiguity toward - the morality of individual actions during war.
With technological developments immensely increasing our capacity for destruction, the last century has forever changed the way the world looks at combat. WWI started with the assassination of one man and spiraled out of control into a thirty/plus-nation massacre. WWII had an unprecedented fifty million civilian casualties - many of whom were not simply in the wrong place at the wrong time. It's no wonder that the way war stories are told increasingly reflects a frustrated, absurdist point of view.
Joseph Heller's 1961 novel, Catch-22, is one of the finest examples of war satire. It follows – if you can justify using that word – a Captain Yossarian, who is hell-bent on getting out of fighting in WWII because he thinks "every one of them" is trying to kill him. Every one of whom? Them. His dream is to get discharged on grounds of insanity, but obviously he can't request to leave outright. After all, only sane people would want to stop fighting, which means the only people qualified to leave are the ones who want to be there in the first place. Now you see why the novel coined the term "catch-22".
Heller's novel is filled with enough circular reasoning to give Lewis Carroll a run for his money. If the idiocy of the plot itself isn't enough to drive the point home, the plot structure certainly will: its forty-two chapters shuffle through time unannounced and incessantly, leaving us readers just as disoriented as the soldiers themselves. Mercifully, Catch-22 is hilarious, which seems to suggest that sometimes, there's really nothing you can do but laugh.
Another WWII novel in this vein is Kurt Vonnegut's Slaughterhouse-Five, which he published in 1969 based on his experience as a prisoner of war during the Allied bombing of Dresden. Its protagonist, Billy Pilgrim, is an optometrist who is woefully unprepared for the war. At one point, he is saved from extremely friendly fire by the fortuitous arrival of German soldiers, who take him and his would-be assassin prisoner. Because they are locked safely away in a Dresden slaughterhouse, Billy and the other prisoners miraculously survive the demolition of the city.
If this all sounds unsatisfactorily straightforward to you, you'll be happy to hear that Billy is also involuntarily time-tripping between different moments in his life, taking you, the reader, along for the ride. Among these moments is his future life as an abductee on the planet Tralfamadore, where he lives in captivity with another abductee, also from Earth, who happens to be a female porn star. Living with the Tralfamadorians teaches Billy that because there's no such thing as linear time, there's also no free will, which keeps Billy from getting too worked up about the whole thing.
So, the next time you sit down to watch a dizzying installment of The Pacific, keep in mind that it's books like Catch-22 and Slaughterhouse-Five that inspired its unusual piecemeal structure. After all, who wants to stay focused on the big picture when there doesn't seem to be one.
This article has been viewed 743 times.
Article comments
There are no posted comments.