The Editing Toolbag
Reference & Education → Education
Author

Samantha Morrison

Published

August 16, 2010

Word count

722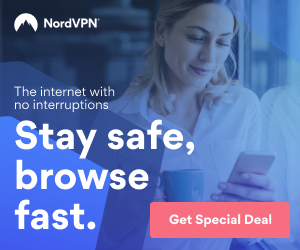 If you are thinking of a career in professional editing, there are a a few tools you need to keep close at hand.
Handwriting versus technology
Some editors choose to work onscreen, although it has been shown by studies into the internet that we do not concentrate so well when we are looking at a screen [CHECK THIS – FIND SOURCE]. Therefore many editors stick to the traditional method of corrections using pen on paper. If you are contracted to edit a typescript by a publisher , they will often send you a copy of the printed version of the entire text accompanied by a disc of exactly the same text. The disc is useful, even if you don't intend to edit on screen, because you may want to check through the typescript later. For example, perhaps you realize that your correction of a particular clause was incorrect and you need to look back and put it back to its original spelling. You don't want to have to search through each page manually, so an onscreen search can save you precious time.
When you copy edit or proofread, you edit the entire manuscript making corrections. You should have a red pen (to mark author typos), a blue pen (to mark typesetter mistakes) and a pencil (to write notes to the author in the margins. The pencil marks can be rubbed out later when you collate the author's comments with your own on one copy.
At the same time as you are amending the material, the author should be sent a copy of the typescript to read and adjust too. If you have any comments for the author (for instance, their meaning is unclear) then you put these in pencil and send them to the author (or discuss them over the telephone or by email with the author). The author is advised to send you their copy of the amended typescripts. When you receive these, you collate all the comments with your own on one print out of the typescript.
Reference books
There are several reference titles that you should have to hand. There are books that relate to English language usage (as outlined below) and then there will be more precisely directed works referring to your own favourite topic to edit. For example, if you are editing biology texts, you may decide to have a copy of a dictionary of biology close at hand to check topic meanings.
Good dictionary – An English dictionary should be a priority for your purchasing list. Make sure you buy a dictionary from a reliable publisher, such as Oxford, Collins or Longman. You want a dictionary that offers etymological advice, so that you become familiar with the roots and meanings of words.
Thesaurus – Although you would not be asked to rewrite the materials that you edit, you might need to make suggestions for alternative words to authors if their text is hard to comprehend or they have chosen a word which is significantly out of place within the text. Get a reliable thesaurus such as the ever-popular Roget's Thesaurus.
Hart's Rules – Hart's is the best guide to the English language as far as Oxford University Press is concerned and provides a good grounding in grammar and writing usage. It's title used to be was "Hart's Rules for Compositors and Readers at the University Press, Oxford". However, it is not the only good guide to English usage and style. If you edit work for a publisher where a different English grammar is used as the style guide, so you may choose to buy two or three of the most popular style texts, for example, "The Chicago Manual of Style".
Fowler's Modern English Usage – A common sense guide book for English language usage dating from the 1920s. The author felt that making sense was more useful to language users than sticking rigidly to outmoded grammar rules, so his advice, though out of date in places, remains refreshing and popular to this day.
Oxford Dictionary for Writers and Editors – This little book is helpful to check spellings or to check where hyphens should be placed. Another feature is that it lets you check where word breaks should be placed when you have a word break at the end of lines. For this last reason, it is also a useful tool for typesetters.
Samantha is an editor at Oxbridge Editing. The company 's editing services provide prompt and reliable support to clients. All the editors are Oxbridge graduates and the company provides for commercial and private clients' needs.
Article source:
https://articlebiz.com
This article has been viewed 854 times.
Article comments
There are no posted comments.