Escape the City and Enjoy B & B in New Zealand as Part of Your Travels
Author

Jim Thomas

Published

October 29, 2010

Word count

467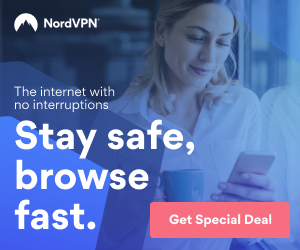 New Zealand has and will always be a massively popular travel destination. With its clean, green image, rich Maori culture, endless outdoor adventures and diverse landscapes, it's easy to see why the "land of the long white cloud" has a magnetic effect on those abroad.
There are many countries in the world that are split into islands. It's perhaps this reason why New Zealand offers such a variety no matter where you are. There are three major airports in New Zealand – Auckland, Wellington and Christchurch. However, it's Auckland that is by far the main gateway for overseas tourists.
Auckland is the warmer of the three locations and is located in an area that allows access to the bulk of the country's towns and smaller cities. If the beach is your thing, then you've got a few choices up your sleeve. Within a three hour drive you can visit the best of New Zealand's beautiful golden sand beaches that are found on the east coast, both north and south of Auckland City.
Wellington is slightly cooler and is positioned to provide great access to the lower part of the North Island as well as the upper reaches of the South Island, which can be reached via the highly popular inter island ferry service.
Heading south will bring you a colder climate but this makes for great skiing and access to the tourism hotspot of Queenstown. B & B in New Zealand is a great form of accommodation when travelling between each city. They are not only less expensive than a motel, hotel or lodge, but they're also scattered throughout the country in the smallest of areas, providing a place to stay overnight during your journeys.
Many people do prefer to stay in more lavish accommodation establishments that are generally coupled with fine food, shopping and entertainment. However, a larger percentage of international tourists arrive in New Zealand to visit areas outside of the city centres. Unless you are camping or have rented a caravan, a B & B in New Zealand is the only way to go.
With New Zealand being so clean, green and beautiful, bed and breakfast establishments tend to be located in tranquil parts of the country and in a variety of landscapes that are often surrounded by amazing gardens and trees.
Bed and breakfasts are ideal for people travelling alone. You can not only enjoy your freedom and independence, but you can also enjoy the friendliness and family-like atmosphere that's commonly associated with this industry. You may choose to stay one night or several, depending on your plans and your instincts. Once you decide to leave you can hunt out another B & B in New Zealand and enjoy what is on offer in that area of the country.
This article has been viewed 601 times.
Article comments
There are no posted comments.