American Bed And Breakfast - The Ideal Accommodation Method For Your Travel Quests
Author

Jim Thomas

Published

November 8, 2010

Word count

528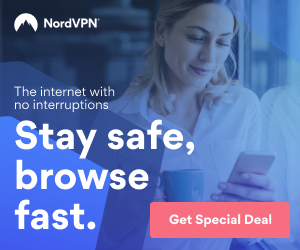 At some point in everybody's lives, the thought of overseas travel will surface. The need to travel may arise soon after studying, before settling down or after bringing up children and receiving that well earned gold watch from your life-long employer.
The fact is there is no right or wrong time to travel. People are generally satisfied to a similar degree whether they're young or old. Prior to travelling you need to decide where you want to go and for how long. You'll also need to decide how much it's likely to cost.
When travelling abroad there is always one thing that enters into the dollar figure equation, and that's accommodation. It makes perfect sense to travel to places where you know someone, saving you the expense and hassle of finding somewhere to rest your head for the duration of your stay. However, for most of us, the convenience of staying with someone in most countries that you're interested in visiting is one that is near impossible to achieve.
Yes it's true that you'll save by staying with someone you know, but there are forms of accommodation that enable you to have more independence and space, whilst removing the burden of staying with your friends or family.
America is a hugely popular country to visit. It offers incredible diversity from north to south and from east to west. Being such a large country means that in order to experience different areas you'll need to find somewhere to stay. The American bed and breakfast industry caters to the needs and budgets of millions of international travellers every year.
If you are interested in spending a couple of nights in one area of the country and then moving on over the course of a few weeks, then staying at a bed and breakfast is the logical choice. Whilst backpackers are also inexpensive and offer independence, they tend to be located in and around towns and cities, rather than in more secluded areas.
Many people travel alone, so as not to have to please the needs of someone else every day. This "flying solo" option provides great independence, freedom and relaxation. However, occasionally one can get a bit lonely, especially in large countries where there are next to no people around between towns.
By opting for the American bed and breakfast option, you get the best of both worlds. Not only do you get to fly solo, but you also get the choice of when and how long to mix with the owners, managers or fellow travellers. Another great advantage of this method of accommodation is the convenience of being served a cooked meal. Unlike a hotel or motel, or the lack of freedom that is often associated with backpacker accommodation, a bed and breakfast allows you to have your meal outside, often surrounded by well maintained, beautiful gardens.
No matter how independent you are, it's great to experience that feeling of homeliness. American bed and breakfast accommodation certainly provides this, hence it pays to investigate where they're located so that you can plan your travel accommodation before you arrive.
This article has been viewed 514 times.
Article comments
There are no posted comments.