Golden Globe Categories
Author

Andy Mccarthy

Published

April 28, 2011

Word count

522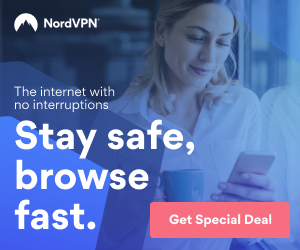 Over time, the Golden Globe Awards have grown to acknowledge excellence in television as well as film, now with fourteen film categories, eleven television categories, and an honorary award named after its first winner, Cecil DeMille. Since 1951, the Golden Globes has separated its best film, actor, and actress categories into Drama and Musical or Comedy so that films and performers in varied genres would all have the chance to receive their much deserved recognition. In 1955, the awards began to include honors in television as well, dividing their categories by genre just as with the film honors. In 2007, the Golden Globes introduced a category for Best Animated Feature film.
Several special awards have also been added during the Golden Globes' history, including:
The retired Henrietta Awards for Male Film Favorite and Female Film Favorite, which were retired after 1983. They had been determined by polling over 900 newspapers, magazines, and radio stations around the globe to determine which stars were universally admired and deserving of the title World Favorite. Among winners were Marilyn Monroe, Meryl Streep, Sophia Loren, Julie Andrews, John Travolta, Marlon Brando, Elizabeth Taylor, Sean Connery, and Sidney Poitier. (Other retired special awards include New Star of the Year, Best English-Language Foreign Film, Best Documentary Film, and Best Film Promoting International Understanding.

The Cecil De Mille Award for Lifetime Achievement in Motion Pictures was added in 1952, and named after its first recipient, in recognition of outstanding and significant contribution to the entertainment industry. Among subsequent winners have been Fred Astaire, Judy Garland, Alfred Hitchcock, Bette Davis, Lucille Ball, Gene Kelly, Sidney Poitier, Audrey Hepburn, Jack Lemmon, Dustin Hoffman, and Martin Scorsese. • Miss and Mr. Golden Globe, added in 1963, is awarded to a daughter or son of a well known celebrity, chosen to assist with that year's ceremony.
Until 1958, the awards had been distributed by journalists. However, after the Rat Pack, including Frank Sinatra, Dean Martin, and Sammy Davis, took over the stage and ran the show that year, the result was such an astounding awards ceremony that they were invited to return in 1959 to host the show, which has been hosted since their unexpected success.
The record for individual winner of the most Golden Globe awards thus far (not including honorary or special awards like the Cecil B. DeMille or Henrietta Awards) is Meryl Streep, with seven awards, for her roles in Kramer vs. Kramer, Sophie's Choice, The French Lieutenant's Woman, Adaptation, The Devil Wears Prada, Angels in America, and most recently, Julie & Julia. She also holds the record for the most Golden Globe Award nominations - twenty-five so far over the course of her career. Jack Nicholson, Angela Lansbury, and Alan Alda are tied closely behind her for awards won, with six Golden Globe Awards each. But of course Streep will always be considered the queen of acting awards, as she shows no signs of slowing down her crystal awards collection.
Among other notable Golden Globe Awards records, One Flew Over the Cuckoo's Nest has been the only film to sweep the awards from Best Picture, Best Director, Best Actress, Best Actor, and Best Screenplay - all five major awards.
This article has been viewed 502 times.
Article comments
There are no posted comments.