B And B Lodging In Scotland - Perfect For Discovering Rich History And Enjoying Like-Minded People
Author

Jim Thomas

Published

May 12, 2011

Word count

454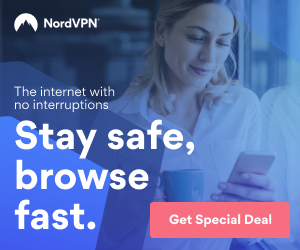 The number of people that never leave the shores of their birth country during their entire lives is quite frightening. The reasons for this are either because it's not viable or for the better part of it, because these people don't have that burning desire to explore other countries, its people and the way they live.
Thankfully, most people see travelling and experiencing other countries to be of huge importance and appeal. The more you travel, the smaller the world becomes in your mind.
The question is what are the trends in terms of travel locations among wannabe overseas adventurers? It appears that the bulk of people like to visit countries that are most different to their own and this normally means those whose people speak a foreign language. However, not everyone likes to breach all comfort levels. For example, a lot of New Zealand and Australian people like to visit the UK, where things look and feel unique but all sound the same.
Scotland is a top tourist spot for many Southern Hemisphere travelling folk. Many will travel by rental vehicles and stay at a b and b in Scotland. They are spread right throughout the country, with many situated in the countryside, offering great views, beautiful clean air and a wonderfully relaxing atmosphere.
There are a number of great parts of Scotland to explore, including Stirling, Oban and Fort William. Stirling is Scotland's newest city, yet one of the most historic as well. It's where Old Town and its castle come together to create a culture of a contemporary university city and is commonly touted as being the best of Scotland's small cities. Stirling castle is the second most visited castle in Scotland and its long turbulent history is associated with famous figures like Robert the Bruce and William Wallace.
Another place where you'll be able to take advantage of a b and b in Scotland is Oban. It is known as the unofficial capital of the West Highlands and one of Scotland's most popular holiday towns. It is the "Gateway to the Isles" and offers spectacular panoramic views of mountains, lochs and a number of islands that have captured the imaginations of many famous authors, artists, poets and composers.
Fort William is one place you must not overlook. It is the capital of Lochaber and perhaps the biggest resort of the scenic-rich Highlands. The beauty of Fort William is its amazing setting, which is on the shore of Loch Linnhe and directly beneath Ben Nevis – Britain's highest mountain. If staying at a b and b in Scotland is your cup of tea, I'd certainly recommend you relax in one in Fort William.
The Number 1 Bed & Breakfast Accommodation Website is a joint venture between B&B websites of various countries to create one truly global site. 1bbweb.com is on the way to fulfilling the aim of being the best bed & breakfast site in the world - we have achieved a membership of nearly 10,000 members from USA, Canada, United Kingdom, Ireland South Africa, Australia, New Zealand, as well as increasing numbers from Europe & Asia.
Article source:
https://articlebiz.com
This article has been viewed 686 times.
Article comments
There are no posted comments.