Take A Train Tour Through The Canadian Rockies
Author

Jim Thomas

Published

June 5, 2011

Word count

457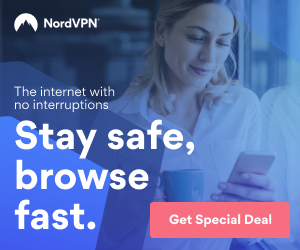 When people think about heading overseas for a holiday, they often think of places that are popular destinations. There is simply no doubting the significant appeal that big cities offer. However, for many people it is getting away from the hustle and bustle of city life that is most appealing.
If you are looking at getting away from it all and heading overseas for a relaxing slow-paced vacation, then you might want to consider somewhere that is not so reliant on the need to book hotels, hire rental cars and queue up for activities, attractions and everyday things.
Rather than head to New York, Sydney or London, perhaps you might like to try the Canadian Rockies? There is possibly no better way to spend a relaxing holiday away whilst being in the presence of some of the most spectacular natural beauty in the world.
Staying at a bed and breakfast in Canada is highly popular. For a lot of people, this form of accommodation is more preferable to staying at hotels, motels and backpackers. Fortunately, for those wishing to take in the picturesque scenery of the Rockies, there are plenty of bed and breakfast options at your disposal.
There are numerous b & b to choose from as you pass through town after town through your journey of the Canadian Rockies. Unlike many tourist spots in the world that rely heavily on the services of a rental car to get around, the Rockies are best discovered whilst travelling on a train.
Finding a bed and breakfast in Canada that offers quick access to a nearby train is generally quite a simple task. A train tour of the Canadian Rockies takes in several towns like Jasper, Banff and Lake Louise; and also larger cities like Vancouver and Edmonton. You can stay at a pre-selected or pre-booked bed and breakfast in these parts and this can be done as part of your entire Rockies tour.
Having your tour pre-arranged means you can travel through this natural wonderland by train, not having to worry about driving around figuring out where to go, what to eat and where to stay. Being on a train also means you don't have to pull to the side of the road to get a good hard look at the scenery on offer.
The beauty of staying at a bed and breakfast in Canada, other than the affordability, is the friendly service and holiday advice and ideas they you will receive. This form of accommodation is a great choice for those who are travelling alone, as there are a lot of people with similar interests and intentions who'll also be staying there.
Taking a holiday in the Canadian Rockies is one you'll never forget.
This article has been viewed 662 times.
Article comments
There are no posted comments.