Dealing with the moody teen on holiday
Travel & Leisure → Travel Tips
Author

Jamie Lloyd

Published

June 23, 2011

Word count

490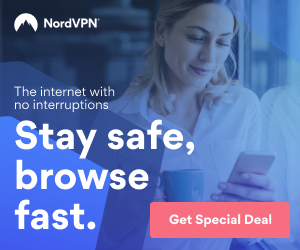 Full of piss and vinegar, yeah, the moody teen
I must admit I rarely see Family Groups traipsing around Hong Kong with older teens, I guess Hong Kong is not really that type of tourist destination
So, back to the hair tearing subject of snotty teens who are at the best of times full of piss and vinegar, have you ever noticed that in TV Dramas and Films, teens are either totally obnoxious, totally creepy or totally sickly sweet perfect, the reality (in my life anyway) is you go through all 3 stages every day and now you have them on holiday with you!
When I talk teens here I am referring to 13 - 16 year olds only as older teens are more adept at keeping themselves amused within the legal boundaries of acceptable behavior (i.e. getting sozzled) and I do speak from personal experience here with my own kids, we do set fairly strict guidelines but unless you lock them in their rooms, you cannot stop them doing pretty much what they want, when they want.
Most parents probably shudder at the thought of taking grumpy teens on an expensive holiday to an exotic location and HK is certainly exotic, how on earth do you keep them happy and their street cred intact?
Luckily Hong Kong has it's attractions above and beyond Disneyland, Ocean Park and Madam Tussauds, which even "cool" teens will probably enjoy, we have plenty of top class cinemas in convenient locations, the shopping malls are great places to hang out, Internet Cafes are still popular here and then there are the coffee shops for chilling and internet access, Starbucks, Pacific Coffee etc and finally McDonalds, they are everywhere and many are open 24 hours a day and if that isn't enough, window shopping, no teen will get bored with the sheer number of "in" shops we have here.
When all else fails they can go to HMV a fabulous place to chill - main locations, Central, TST Kowloon and Causeway Bay.
Finally a warning, you need to know that the legal drinking age in Hong Kong is 18 however my just turned 18 year old has had no problem going into bars and clubs since he was 16, age checks are a joke here, money overrides any guilty conscience at corrupting not so vulnerable teens and even then it is a common sight on Wednesday, Friday and Saturday nights to see groups of young kids hanging at the local 7 - 11 where very cheap alcohol is available, again age checks are non existent and the Police have more pressing matters, luckily alcohol induced violence is quite rare in Hong Kong so your kids should be safe.
Oh and it is quite likely that your offspring will have researched the hell out of Hong Kong on the web and will know all the places to go for a good time, Lan Kwai Fong, Wanchai, Knutsford Terrace will be their likely destinations.
I'm Jamie Lloyd and I have lived in Hong Kong for 35 years. I am a personal tour guide, I post articles about Hong Kong daily on my website
website - http://j3tourshk.com/ twitter - j3tourshongkong
Article source:
https://articlebiz.com
This article has been viewed 676 times.
Article comments
There are no posted comments.