The Red Badge of Courage, The Great Gatsby and Atonement: Crucial Texts for WWI, WWII and the Civil War
Author

Paul Thomson

Published

August 4, 2011

Word count

541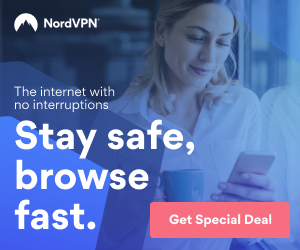 While novels should never replace non-fiction books in any history classroom, works of fiction written around and about important historical events can add an extra level of depth to a student's understanding of history. Just as historical context can improve a reader's understanding of a novel, exposure to the art inspired by a particular time period can help a historian better understand what life was like for people living in that time. It's one thing to know dates and facts, but a work of fiction allows the reader to see inside another person's head and heart.
Though F. Scott Fitzgerald's The Great Gatsby doesn't actually cover World War I itself, it deals so intimately with one facet of American life after that war that it might not be a stretch to say that no study of post-WWI America is complete without it. It's sort of an anti Grapes of Wrath; if times were tough for Americans after the Great Wear, Jay Gatsby and his cronies knew nothing of it. The book can seem like it's all jazz and liquor, but a careful reader will see so much more.
Though written much more recently, Ian McEwan's Atonement is about as engrossing as any World War II novel could hope to be. It's plot seems to be modeled after a Hitchcock movie; it first seems like a classic tale of star-crossed lovers, whose romance is thwarted not only by their different social standings (it's probably worth mentioning that the novel is set in England), but by some pretty impressive treachery on behalf of a young girl. That alone could make for an engaging read, but then WWII occurs and turns what the reader hopes will be a charming love story into something much denser and more complex.
No discussion of war-themed novels could possibly be complete without The Red Badge of Course. This book by Stephen Crane bills itself as "An Episode of the American Civil War." It originally began as a serial, and was later made into a full-length novel that no decent library should be without. The Red Badge of Courage is unique in that it doesn't glorify or glamorize the Civil War, but instead depicts war as a rather soulless undertaking for all involved.
Speaking of not glorifying war, Tim O'Brien's The Things They Carried, a fictional diary-style coverage of the Vietnam War is something of an anomaly: required high school history reading that students actually enjoy. It's a "warts and all" account of Vietnam that is technically fiction, but based around O'Brien's actual experience as a soldier in the Vietnam War.
The Things They Carried includes a good deal of metafiction and O'Brien addresses the difference between what he calls "happening truth" and "story truth." It basically makes the distinction between simply relating the facts of a war versus crafting a narrative that evokes strong emotions in whoever hears or reads it. It's basically the difference between learning about war from a history book versus a collection of experience-based short stories written by a war veteran. Each serves a purpose, and together they give any history student what she needs.
Paul Thomson is an avid reader of English Literature. His areas of interests include researching on Great Gatsby and WWII. In his spare time, he loves to participate in online literature forums and promote reading for youth.
Article source:
https://articlebiz.com
This article has been viewed 667 times.
Article comments
There are no posted comments.