Tactical and Optics Suggest: Pocket Knife Collecting
Author

Jd Strassel

Published

December 17, 2011

Word count

437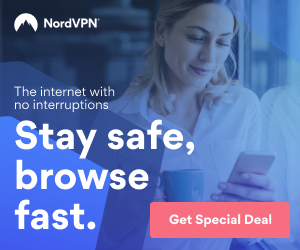 Many famous people enjoyed their collections of knives. George Washington loved many a knife that was considered beautiful. Abraham Lincoln collected knives as a hobby. Ulysses S. Grant was given a set of knives with handles fashioned of ivory and mother of pearl, carved with the relief of sprays of maple leaves. The knife blades were skillfully forged and tempered of the finest steel available. Each knife blade was imprinted with: U.S. Grant, President of the United States.
The dream of a young boy turns into the treasured knife of an aged whittler. Picking the best knives when young can be a lasting memento of your youth. People from all walks of life collect knives. Many of the knives are considered valuable just because you like them. Maybe the knife were a gift from a loved one, an award for something you did, your first knife, a knife you paid a lot of money for or even a knife you found in a garage sale.
As you begin your collection of knives, you may want to only collect certain types of knives. You might only pick antique knives made before a certain date. Perhaps collecting knives with ivory handles or carved handles. You may only want to collect folding knives better known as pocket knives, pen knives, Jack knives, Barlow knives, or clasp knives. Did you know that the Jack knife came about because of a knife found bearing the name Jacque de Lie`ge. This knife was one bladed. Today knives with no more than two blades that fold out from the same end are referred to as Jack knives.
Pocket knives are known to have many different patterns: dogleg, senator, sleeveboard, small end Jack, lobster, congress pen, whittler, equal end, easy-opener, Barlow, premium stack, serpentine, and cattle. There are many different blades associated with the folding knife: clip saber ground, skinner, California clip, clip, razor, pruner, screw-driver wire scraper, cuticle, can opener, pan, punch, file, screw-driver cap lifter, coping spey and sheep foot. The different parts of a pocket knife are the handle, bolster, shield, handle, end rivets, bolster lining, spring, kick, edge, center scale and side center scale. Fixed between all these different parts are the different blades available.
Getting to know the knife dealers who frequent your choice of knife shows will aid you in getting your knife collection up and running on the right foot. Familiarize yourself with the different price ranges for the direction your knife collection will go in. Have fun with your knife collecting; with the peace of mind and excitement that comes with each new knife acquisition.
http://www.tacticalandoptics.com JD Strassel
Tactical and Optics established in 2010 to aid enforcers the opportunity to purchase a variety of opsgear, police gear equipment and tactical supplies to accomplish their duties with professionalism and honor.
Article source:
https://articlebiz.com
This article has been viewed 2,608 times.
Rate article
This article has a 1 rating with 1 vote.
Article comments
There are no posted comments.