Everything About Playstation 3
Computers & Technology → Technology
Author

Stephen Salvatore

Published

December 13, 2011

Word count

444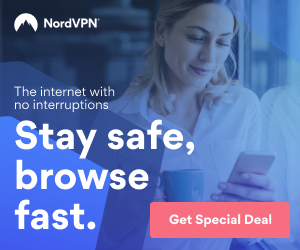 The Sony PlayStation 3 is not only a console for gamers, but also a tool that anyone in a family or individual can use. The PlayStation 3 is a remarkable piece of technology; it pretty much does everything. Want to watch a movie? Simply plug in a DVD or a blue ray disc and enjoy the film. Aside from playing games, you can find more PlayStation games online, or surf the Internet without reaching your computer or laptop, because this device comes with WIFI connectivity.
The PlayStation 3 console keeps up to date, and can be updated via internet connection. It has a great graphical user interface, the XrossMediaBar(XMB), which turns the PS3 into more than a console, but as mentioned before, multimedia, gaming, and networking. Users can watch movies online, watch television episodes, and also play online with other users. The Blue Ray disc drive greatly enhances the quality of video the users watch. There are also seven Bluetooth ports available on the PlayStation 3, and several Ethernet ports. Users can also manage their photos, music media player, and online communication with friends and family. The PlayStation 3 comes pre-installed with Mubi, Netflix and VUDU with a vast library of media files.
Sony provides a PlayStation bundle package, meaning that when you purchase this amazing console, it also comes with wireless control systems, to have an easier time being mobile while using this device, a camera peripheral, and motion Move controller. PS3 reviews show that Xbox and WII will have to do a lot to compete with that.
The camera feature will provide gamers more precision and accuracy during games. Also PlayStation 3 reviews have shown that the gamer has experienced their games more directly.
The controller, formally called the Dualshock 3 Wireless Control puts the action into your hands! With this control you will pretty much experience all the battles and scenes directly. It is a pressure sensitive control with a button system that knows the amount of pressure the user applies to each button while using it. For example, if you want to take a stroll during a game, the gamer lightly holds down the "X" button, and to run across, the gamer just simply has to put the aggression they feel towards the "X" button, and they will be dashing. The controller rumbles and shakes parallel to the position you are in the game!
This console has nothing to fear against its rivals, Nintendo and Xbox. It is perfect for new gamers, pro-gamers, and people who have no gaming experience at all because it is a multi-useful console!
For exciting news and updates about the PlayStation 3 and its features visit our blog at www.blogplaystation3.com.
This article has been viewed 800 times.
Article comments
There are no posted comments.