B & B in England - Offering a True Alternative to Hotels
Author

Jim Thomas

Published

December 25, 2011

Word count

404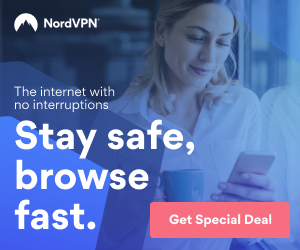 B & Bs in England represent some of the finest in the world. There are a large number of B & Bs in England, varying in the level of quality and levels of services they provide. However, there are many industry awards and recognitions that identify and reward the best B & B in England. If you are visiting the Greater London area you will find bed and breakfasts scattered in various regions around London including Lambeth, Greenwich, Brent, Wandsworth and Lewisham.
Bed and Breakfast establishments represent a logical alternative to the traditional chain motel and hotels for the leisure and business traveller alike. Whereas the larger accommodation providers focus on profits, return on investment and cutting services to increase profit levels, B & B accommodation providers focus on the customer experience; offering a level of service, amenities, facilities and personal interaction that is rarely available in modern motel and hotel accommodation market.
With the increasing speed and pressures of modern life, the time you have earned for rest and relaxation is important. With reducing allotments of time being dedicated to holidays, time away with family and friends, you need to secure a location that provides peace and tranquillity, along with facilities and amenities required to ensure a rewarding break.
Furthermore, for the business traveller who is facing the daily pressures of work in the bigger centres such as London and the constant background noise of the city, airports and transportation, they need some respite to relax and recharge for the following day's business. Where traditionally business professionals have turned to the larger motel and hotel chains for the lodging requirements, many are now turning to alternative accommodation that offers them respite from their daily pressures. In response to this, many B & B accommodation providers have implemented additional facilities and services to satisfy the requirements of the business traveller, such as high speed internet, business services, public computers, as well as printing and photocopying facilities. These establishments are also well located can be accessed from central tube stations such as Aldgate East Station, Covent Garden Station and Gloucester Road Station.
Often being stately or historic homes and buildings, which have undergone extensive restoration to bring back their former glory; many B & B's provide a majestic insight into yesteryear. Additionally, as they respond to the requirements of the modern customer, they are providing the perfect blend of historic and luxurious surroundings with modern technologies, services and facilities.
England is well known for its vibrant cities, exciting nightlife and beautiful green countryside, not to mention some fantastic b and b England accommodation options.
Article source:
https://articlebiz.com
This article has been viewed 798 times.
Article comments
There are no posted comments.