Important Factors in the Art of Pyrography
Author

Sharon Cacho

Published

June 3, 2014

Word count

406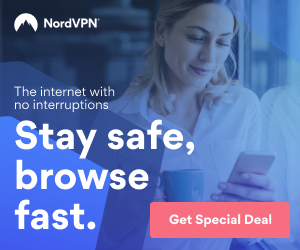 There are several key factors that are important to remember while you are using the medium of pyrography.
First, it is important to know what this particular word means and the art form it represents. In breaking down the word, it comes from the Greek. The first part, "pyro", means "fire". The second part, "graphy" means write. While this literally means "fire writing", we will simply refer to it as wood burning!
It is an amazing form of art that we will first go over the history of. I will be writing several articles on pyrography, or wood burning, that will include types of tools, the use of tools, and different techniques.
Pyrography has been known to have been used by the Egyptians and the African tribes since pre-dated history. Wood burning was also called "Fire needle embroidery" in China and very popular during the Han Dynasty. Pyrography machines were created during the Victorian Era (circa 1890) and was credited with generating a wide spread interest in wood burning. This new machine was called the "Vulcan Wood Etching Machine". I was able to find one for sale on Ebay recently.
Previous to being called pyrography, this art form was called "poker burning". Literally, pre-Victorian England would use their wood stoves and instruments to poke holes in the fabric or wood on which they were working. The Vulcan Wood Etching Machine was soon to change the name from "poker burning" to pyrography. It made the medium more simple, fun and added a new form of ease that attracted many Victorian Era women.
Today, the techniques used for wood burning are very different than the cultures mentioned, as our tools have been upgraded and updated with recent technology.
I encourage you to Google the word "pyrography" to see for yourself the absolutely beautiful creations that artisans world- wide have been crafting for generations, using a wide variety of tools and venues for their designs.
Not only can you burn on wood, but you may also use paper (carefully!), gourds, material and fabric, leather, bark, tagua, seeds, nuts, horns, antlers and teeth. You can even burn cork!
As you can see, this medium is limited only by the imagination. You can create your own archetype, or use a variety of symbols, shapes and patterns all ready available.
There are also websites where you can purchase these particular craft forms if you do not feel inclined to fashion your own artwork.
Interested in purchasing products in pyrography? Tikvah Rose Creations at www.tikvahrosecreations.com website has original designs and great products! They change their products monthly, so check back often for new, original products.
Article source:
https://articlebiz.com
This article has been viewed 653 times.
Article comments
There are no posted comments.