The Best Cat Litters
Author

Tammy Thomas

Published

May 11, 2017

Word count

651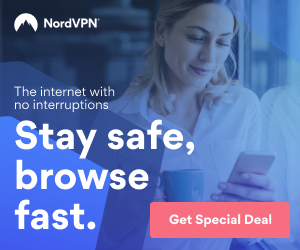 Don't you just love a soft little kitten, when they curl up in your lap and purr while you stroke their fur? Or when they walk between your legs seeking attention. Most of us do. Unfortunately, they can get a little smelly at times. Everyone knows how strong cat pee can smell. Listed here are the top 10 best cat litters to help avoid that unwelcome smell.
Fresh Step Double Duty – It works well for both young and old cats and is affordable. This litter has an advanced odor control system that purifies the litter box. A dual-duty clumping system neutralizes feces and urine at the same time. It is fragrance-free, easy to empty and neutralizes ammonia well.

Yesterday's News – This exceptional litter is made of recycled paper which makes it safe for your kitten's delicate paws. It is highly recommended by vets for cats healing after surgery because its proven to be 99.7% dust-free. This litter absorbs moisture three times better than regular clay which helps reduce ammonia odor and tracking. Daily cleaning is encouraged due to the recycled paper make up.

Feline Pine – Made of 100% natural pine, this litter is one of the safest litters to use. It's pine wood pellets absorb moisture and eliminate odors with no chemicals, perfumes or additives. While advisable to change immediately after use, it's 100% dust-free and non-tracking.

World's Best Green Label– Want a flushable litter? This could be your answer. Referred to as Corn cat litter, this litter has a natural corn smell that works well to cover any odors. It is not dusty and clumps better than other litters. Best of all, you just scoop and flush.

Tidy Cat Breeze – This one doesn't use clay but special pellets that re not harmful to cats. The pellets let the urine pass through to an absorption pad below. The pellets are anti-tracking and 99.6% dust-free as well as being unscented. The pads are light weight and washable. Each pad will absorb and eliminate order for a full week.

Dr. Elsey's Cat Attract – With a superior odor control and 99.5% dust-free, this is an ideal litter for training. It is all natural and safe for kittens. It's hard clumping properties make I t easy to scoop and clean making it an excellent choice if you cat has refused to use the litter box.

Tidy Cat 24/7 Performance – This litter features a triple odor protection to minimize urine, ammonia and feces smell. It promotes quick clumping that doesn't break when scooping and is 99.6% dust-free. With minimal tracing, it is easy to clean up.

Arm & Hammer Clump & Seal – With a 7-day odor control guarantee, this litter is almost like magic. It seals and destroys ammonia and clumps almost immediately. This litter is non-dust and softer so cats will love it. This is truly one of the best on the market.

World's Best Quick Clumping Pink Label – This list topper litter uses whole kernel corn that clumps hard and absorbs urine. With a gentle, natural fragrance from wood fibers to eliminate ammonia, this litter is easy to scoop and clean. It is flushable and septic safe as well as dust-free with no tracking.

Precious Cat Ultra-Premium – Designed with your cat's health safety in mind, this is one of the best. It doesn't have any added perfumes or deodorants. It's natural clumping properties prevent moisture from going to the bottom of the pan. The clumps won't break apart while scooping and it's 99.9% dust-free. The dense granules reduce tracking making this ideal for multi cat homes or mechanical litter boxes.
Cats can be rather choosy about the type of litter they will use. Scoop daily to keep the box fresh and watch for any changes in your cat's behavior. If you need to change litters, do so gradually so they can adjust to the new texture and smell.
Cleaning the cat box has always been one of my least favorite things to do. With 3 or 4 cats, it can be difficult to keep up. I was relieved to find one litter that worked well for all of them. Now all my furry babies are happy.
Article source:
https://articlebiz.com
This article has been viewed 2,019 times.
Rate article
This article has a 3 rating with 1 vote.
Article comments
There are no posted comments.