Window Regulator For Renault
Author

David Oy

Published

July 19, 2017

Word count

443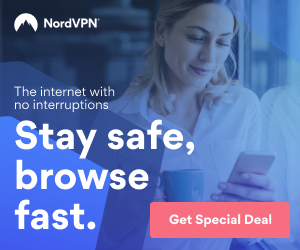 The mechanism that moves the window up and down is called the window regulator. In cars with power windows, the window regulator is powered by an electric motor, called the window motor. In some cars, the window motor comes with the window regulator as one unit; in others, the window motor can be replaced separately.
There are two basic types of window regulators: the gear-drive type (in the photo) and the cable type (see photo below).
In a typical sedan, there are four window regulators; one inside each door. In some convertibles, a separate window regulator can be installed inside the rear quarter panel. A window regulator doesn't need any maintenance or adjustment. If it fails, the failed part or the whole unit must be replaced.
Window regulator problems   
Problems with window regulators are common. A broken window regulator cable can cause the window to jam or fall down inside the door. See this example, where the cable broke and the power window stopped working. In cold temperatures, the window can freeze in closed position. When the window switch is operated down, the window can separate from the window regulator. If this happens, in some cars, the window can be re-secured without replacing parts, in others the window regulator might need to be replaced.
Window regulator replacement   
Replacing the window regulator is not very expensive and aftermarket parts are often available. Here at Sacer, we offer an excellent option for you. SA500 Window Regulator is a high quality window regulator replacement for Renault Megane II 2002-2008, Renault Scenic II 2003-2009, Renault Clio III 2005- 2013. Engineered improvements has enhanced the performance. Quality tested to ensure trouble free installation, stable performance, and better durability. More wonderful functions are as below:
- Easy to set and initial. More convenient to use.
- Redesigned with earth leakage protection, more safe.
- Car lock track and window total close automatically.
- One touch total close.
- Anti-pinch safety model.
SACER is a professional supplier of auto electronic control module. we cover a range of product categories including window regulator, turbo actuator, non-contact TPS sensor, ECU, EPS/EHPS control board, air flow meter, etc. We are equipped with a strong R&D team, so that we can provide customers with the most suitable auto electronic alternative products and solutions at the most affordable price. The company was founded in 2007 and now it has grown into a highly competitive medium-sized company. We have R&D Center and warehouse both in China and Germany which ensures better technology support and fast delivery. SACER is committed to become a faithful and reliable business partner of the car repair shops and factories worldwide.
This article has been viewed 1,612 times.
Article comments
There are no posted comments.