Can crypto-currencies transform real estate investment?
Author

Miguel Sánchez Navarro Madero

Published

July 21, 2018

Word count

890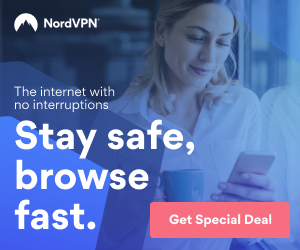 Miguel Sánchez Navarro Madero looks at how technology has dramatically impacted one area - finance - and the implications these revolutionary changes have for the real estate investment industry.
We've become used to the idea of the transformative power of technology. A more connected world has made running global teams simpler, advances in cloud and mobile technology have allowed us to collaborate more easily, and social media and big data have given us incredible insights into what consumers think - and changed our relationship with them as a result.
A financial revolution
But there is another area where technology is having a fundamental impact - financial technology (or 'fintech'). Fintech essentially describes those technologies that are being used to transform how financial services and products are designed and delivered, and there is clearly a lot of hype being generated about the potential ways in which technology can be used in this area.
Businesses in the financial sector are now using technology in all sorts of exciting ways - from using apps to interact with customers more directly, to using the data gathered to analyse their future behaviour and then market financial products in a tailored way that was impossible before.
All of these kinds of technological advances - whether it is in data analysis or in more targeted communications - have clear implications for the real estate industry. They allow us as investors to make more informed and reliable decisions on what assets are likely to deliver a reasonable return on investment, and for new building developments to be marketed in a much more targeted and effective way.
The rise of virtual money
But there are also other technologies, such as crypto currencies, that have exciting and interesting implications for the real estate market - and they are becoming increasingly commonly used in real estate transactions. Why? Well, because crypto currencies like Bitcoin are backed by the security of blockchain technology, they're extremely resistant to fraud - and have low (or no) transaction fees that need to be paid for exchanges using crypto currencies. They are also free from the vagaries of any decisions being made by a central bank or regulatory authority.
And that, for many, is where any hesitation about crypto currencies also creeps in - unregulated currencies can make many investors rightly nervous. Recent moves by the Chinese government to ban Initial Coin Offerings (in which funds are raised to support new crypto currencies), suggest that the world's financial authorities remain to be convinced about the viability of virtual currencies.
Transforming property investment
But it seems that, in the business world at least, there is real interest in the way that crypto currencies can transform the way that people buy and sell real estate. Here's what Natalia Karayaneva, CEO of the global real estate experts Propy, told Forbes.com recently: "While Bitcoin is stepping into society's massive adoption as a decentralized cryptocurrency, the next-generation blockchain technology brings a lot more to the real estate world than just a payment alternative," she says. "For example, Propy is based on the Ethereum blockchain, an enormously powerful shared global infrastructure that can move value around, while also representing the ownership of property. Ultimately, this enables title deed transfers to take place entirely online. Imagine a world where you can buy or sell your property while sitting on your couch - now this is a reality with blockchain technology."
A fascinating future
Whether crypto currencies ultimately reveal themselves to simply be the emperor's new clothes remains to be seen - but our hunch is that there is genuine potential for transformative change for the real estate investment industry here. Some of the most exciting aspects of this area of fintech are the opportunities presented by the blockchain technology itself, that underpins crypto currencies and provides a secure framework for global transactions that is highly resistant to fraud. Once the real estate industry begins to take full advantage of the speed, convenience and security that blockchain technology offers - via the crypto currency products like Bitcoin that depend upon it - we could see a sector that uses fintech to power its transactions, as well informing its investment decisions.
So, we're fascinated to see where crypto currency and real estate go next. Blockchain technology is being used by more and more real estate agents and investors, and we'd suggest that 2018 is going to be a pivotal year. We're likely to see increasing numbers of properties being bought and sold using crypto currencies, of course, but also advances in other areas of the real estate sector. Blockchain and crypto currencies could have an impact on areas such as peer-to-peer property transfer, in which buyers and sellers deal directly with each other, removing any commission costs. Or, we could see the 'tokenisation' of real estate assets - essentially creating a new kind of asset for investors to own and trade.
Another big change could be in the way that transactions are authenticated - the secure nature of blockchain and the crypto currencies that depend on it, and the ease with which they can be used across international borders, has the potential to make transactions much safer.
The potential for this kind of technology and its applications for real estate are huge - and we can't wait to see what happens next.
This article has been viewed 910 times.
Article comments
There are no posted comments.