7 things to consider when selling your car privately
Author

Ilias Hassani

Published

August 27, 2018

Word count

567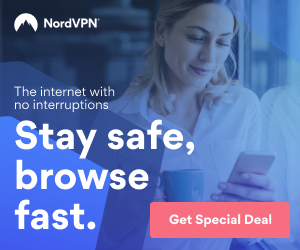 Planning to buy a new car can be exciting, but as you consider your next big purchase, you must also think about what you're going to do with your old car. There are many opportunities like trading in your vehicle with your dealership, or more lucrative options such as selling the vehicle privately to an individual.
What you need to know before selling your car privately
While selling your used car privately can fetch you a better price, the task of finding a buyer can be daunting. The selling process can also take more time than you expect and so you must be willing to exercise patience. If you are planning to sell your vehicle without involving a dealership, here are seven things you must consider.
The state of the car
Your used car must be in decent shape if you are serious about attracting buyers. Ensure that the vehicle is well serviced and if possible, have its interior cleaned and the exterior washed and polished by a professional. The better the state of the vehicle, the more likely it is to fetch a higher price.
Decide where you will advertise your car
It is essential that you carefully consider where you will advertise your vehicle and how you will do it. There are so many websites in Australia where you can list your used car for sale to attract serious potential buyers.
Consider having your car detailed by a professional
A straightforward and well-detailed description of your vehicle will appeal to potential buyers, and you're also more likely to capture your customers' attention with clear, correct, and concise ads. Getting a professional dealer to write your ad is an excellent idea, as they can help you with complex details such as odometer readings, engine or transmission details, and a description of the vehicle's history. A professional can also help you select great photos for your ad.
Decide your asking price
It is crucial that you put a reasonable asking price in your ad because if you put an unrealistically high price, you might end up with no buyers. On the other hand, don't ask for too little to attract a quick sale or you will be left with regrets after the car changes hands.
Ensure that your paperwork is in order
Think about all the documents you need for a smooth sale like the vehicle's logbook, service records, and your owner's manual and ensure they are ready for inspection by potential buyers. Also, remember to honestly inform buyers about any amount of registration remaining if they ask.
Have a clear plan of meeting buyers in mind
Consider where you'll meet buyers for vehicle inspections. If you plan on giving out your address, are you willing to have strangers flocking to your home? It is advisable that you pick a random location where you can meet buyers with your car, and you can always ask a friend or family member to accompany you if you have security concerns.
How to close the sale
If you've landed a serious buyer and you're looking forward to closing the deal, it is essential that you prepare a receipt to state that you're selling the car as seen. Also, consider the mode of payment, like a cheque, and the amount of time they take to clear - don't hand over your car keys unless the buyer has paid you in full.
Ilias loves writing about cars and helpful tips for car owners on best ways to sell a car. Ilias is also working with Auckland Car Buyer that is offering a convenient way to sell a car for cash.
Article source:
https://articlebiz.com
This article has been viewed 857 times.
Rate article
This article has a 4 rating with 3 votes.
Article comments
There are no posted comments.