Why floating cork flooring are worth it
Author

Sarah Addyson

Published

January 21, 2019

Word count

661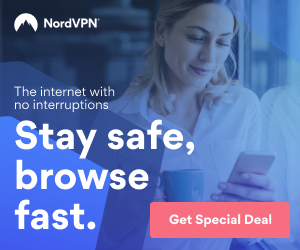 Cork has many great benefits and its popularity has helped installing it in various parts of the property, on the floor and on the walls. It is best learning more about its properties, so you can take a well informed decision and see if it fits with your specific space and requirements. To begin with, the material has a cushion and soft surface, making it very comfortable to walk on. When walking on the surface, people can tell immediately that there is something else about it and it doesn't compare with tiles or hardwood, not even vinyl. In commercial spaces, kitchens, living rooms, children's rooms, this type of flooring fits perfectly and unlike misconceptions, it does resist to mold, mildew and is hypoallergenic as well. The surface acts as cushion and protects against falls in case someone trips.
Those who install floating cork flooring will take advantage of the insulation properties. This means saved costs and increased warmth and comfort. The inside of the material resembles the honeycomb, having millions of air filled chambers, acting as barriers against noise transmissions. The concept is similar with heat, retaining it within the room and obtaining great value for money. Another positive feature refers to the possibility of refinishing the floor. In case it is needed, you can bring back the original condition and add a fresh new look, just as you would do with hardwood. This way, there is no need to change the floor, simply restore its glare.
More and more attention is given to sustainability and eco-friendliness and those who want to make a change in this direction can do it starting with floors and walls. Cork wall tiles and flooring are made from natural resources, as the harvesting process does not harm the trees' barks. They are not cut down and the bark grows back every nine years. Considering cork trees live up to 300 years, the harvesting process is repeated about 33 times and even the scraps are reused, nothing is left behind. The material is durable and people have a chance of sustaining the environment and help save trees. The decision is worth it from numerous points of view and this is an important consideration.
Another amazing characteristic about floating cork flooring worth pointing out is the antistatic surface, making it resistant to dust. People with allergies don't have to worry about facing issues within the property. Not to mention that it has antimicrobial characteristics as well, ideal for families with children. Being water-resistant, it will not develop mold and mildew. It is hard to overlook these features and people should know about them and why is the material so beneficial from different points of view. As a matter of fact, cork is not used just for flooring, but cork wall tiles seem to increase in popularity. Even if you take a look at some projects, you can see how stunning they look after installation and how they change appearance. Why have some dull walls when you can create a stunning effect that is functional in the same time?
The market is quite diverse these days and there are so many solutions available. Choosing the right floor is overwhelming, but it always helps when you have as much information as possible at your disposal. Also, evaluating your needs and budget also helps. What do you seek for the most? Some people want durability and high-resistance to elements, while others value aesthetics and want their property to look in a certain way. Suppliers of flooring products have a wide range for every need and budget and they can even suggest their top selling items. Discussing with professionals directly is beneficial, as they offer valuable insight upon materials, installation and maintenance. There is always the issue of how the floor or walls are installed, if people want to handle the job on their own or hire experts and obtain ideal results from the beginning, saving valuable time and effort.
This article has been viewed 821 times.
Rate article
This article has a 3 rating with 2 votes.
Article comments
There are no posted comments.