Does Next sell other fashion brands in its stores?
Author

John Mike

Published

April 9, 2019

Word count

600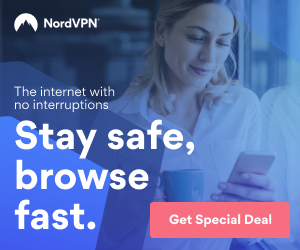 Next is a renowned fashion store which stocks a wide range of clothes from all over the world.
It is particularly renowned for its vast collection of globally recognized brands such as Nike, Addidas, and Ralph Lauren.
If you are a lover of fashion and what it has to offer, you have probably heard of this store and its unmistakable reputation.
It boasts of a long list of amazing brands in a plethora of categories including sports, women, men, girls, boys, and lingerie outfits.
But, most people wonder whether the reputable store has more to offer than the common brands that it is renowned for.
The answer to this question is actually relative and often depends on the context. Most people would ask this question in order to find out if they can try out less common outfits and accessories. Therefore, there isn't a single answer to this question. This is clearly explained below.
Choice of fashion brands matters
What really matters is your choice of fashion brands. It is important to bear in mind the fact that Next is one store that tries by all means to gather brands that appeal to a wide pool of customers from all walks of life.
Therefore, you are likely to find something that would appeal to you irrespective of your personal preferences and budgetary constraints. World-renowned brands such as Nike and Ralph Lauren are readily available and discounts are offered to customers who meet certain conditions.
You can also find other labels such as Quiz, Lacoste, Lipsy, Aldo, and Office. If you are in search of brands other than these, you can also look out for Fioleri, Only, Paperdolls, and Maya. Each of these brands may not be that popular but may be good enough to catch your eye.
Next's unique desire to expand its fashion catalog If you have prospects of trying out something new, Next may be the right shop for you. Over the years, the store has embarked on a program aimed at introducing as many new brands as possible. They are constantly on the lookout for the latest leading fashion labels and often try their best to incorporate them into their catalog.
For example, the store introduced Label: a new standalone website that is dedicated to showcasing countless new fashion brands including Warehouse, Superdry and Oasis. Although the website also features renowned and common brands such as Nike and Addidas, it is mainly the home of some of Next's distinguished labels. It is actually very convenient and even refreshing to shop from the online store.
Variety
Next has not been able to win the hearts of fashion lovers by mistake. Rather, it is because of its immense collection of a variety of brands. This is one store that features a collection of outfits by labels that exceed 26. There are clothes and countless accessories for all ages and gender.
The price tags are also able to accommodate all kinds of customers irrespective of their budgets. Such a vast collection of brands makes the store a perfect fit for all fashion enthusiasts around the world.
New additions
Every now and then, Next strives to include new editions to its list of fashion brands. It does not waste time to incorporate new editions of brands as soon as they have hit the market. This attribute sets it apart from most of the other online fashion stores that are available today. Searching for new additions is quite easy. For example, you can search for Trueface cheap lingerie UK if you are interested in buying cheap undergarments and night clothes.
I am John. I am passionate about fashion and love to share my views with everyone. Fashion is a huge part of everyday life so you need to make sure you like great at all times, but always at the best prices possible.You can check 5poundstuff & Trueface for best deals.
Article source:
https://articlebiz.com
This article has been viewed 16,134 times.
Rate article
This article has a 3 rating with 28 votes.
Article comments
There are no posted comments.