Styling Designer Homewares
Author

Jayne Graham

Published

May 10, 2019

Word count

472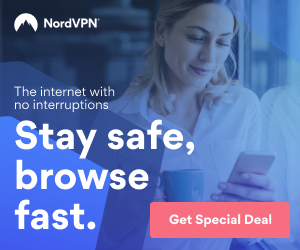 There are an abundance of designer homewares throughout Australia to choose from. But how do you choose the right ones? Colours, patterns and textures and the ability of fabric to transform a room with a different throw on the sofa or cover on the bed, new cushion covers or adding a hand-woven runner on a dining table is a skill that some people take years to learn, and others have a natural flair for.
Choosing the correct homewares for a room can sometimes be seen as the last part of interior design, but it is actually a critical part of the entire interior design process. The right homewares provide colour, texture, richness and an overall aesthetic for a room. I read once in my tutorial for The Interior Design Academy that "Both the visual and the tactile are intimately connected through the sense of 'feel', hence texture is of prime importance. Consider the sumptuousness of velvet, the crispness of linen, the subtlety of lace, the smoothness of satin and the coarseness of Hessian."
Homewares for a room are best thought about when first planning the design of your room. Once a colour palette, mood and style has been set for any space the homewares can then be selected to suit. With so many choices for cushions, lighting, artwork, throws, bedding and more, selecting homewaress can be the fun part.
Here are some top tips I have learnt for when you style your room with homewares:
Create a focal point in the room which captures all the attention. If you have neutral colourings on the walls, find a piece of artwork or furniture that becomes the focal point and work from there with complementary homewares.
A pop of colour can also be seen as the focal point, using colourful or textured cushions or throws that bring the room to life are just as interesting as a piece of artwork.
Buy a statement rug. Rugs are not only a functional piece of decoration as they add comfort to almost any space, but they are also important contributor to the aesthetic of a room.
Make the room yours, but don't clutter a room, choose select pieces that complement each other and ones that have a personal story to tell, ones you chose because you loved them.
Use different textures. Soft velvet cushions, tasseled rugs, vintage cotton wall art or ceramic plates as artwork. Keeping to your colour palette, but changing textures can be all you need to style your room perfectly.
Look for unique designer homewares, ones that will last the test of time and not have to be replaced each year. Quality designer homewares are usually made with longevity in mind, and hence durable and can last a lifetime.
The list could go on and on, but this is just a starting point.
This article has been viewed 666 times.
Article comments
There are no posted comments.