House Cleaning Tips For Busy Moms
Author

Ifan Faris

Published

June 4, 2019

Word count

534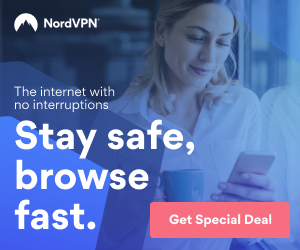 If you are anything like me, you probably look around your house at the end of your long day chasing kids around and wonder when you will ever find the time to clean, I mean really house cleaning toronto your home. If I was not so tired once I get the kids tucked in bed at night, I think I just might get down on my hands and knees and scrub my kitchen floor until it shines. With such a hectic schedule, I rarely find time to really get any good cleaning done during my day. But, I have learned a few quick tricks along the way to help me stay on top of my cleaning efforts, even in between shuffling my kids to the grocery store and soccer practice.
Below is a list of great cleaning tips for Moms on the go:
If you have a dark colored sofa and a dog or cat with light colored hair and need to get the dog hair off fast – then take a roll of packing tape and wrap it around your hand and rub until the hair is visibly gone. This also works great for a dark colored area rug.
If you have company coming to visit and need to clean your toilet quickly, drop 2 Alka Seltzer tablets in the toilet water. Give it a few minutes until they dissolve, give it a quick swish with the toilet brush and you are done!
Keep a box of denture tablets under your sink and when your sink is starting to look scummy from soap and use, fill the tub with warm water and drop 7-10 tablets in the water. Let them dissolve and sit for 30mins. Then rinse the sink with warm water, you should have a sparkling clean sink.
Make your bed right when you get out of it in the morning. Do not wait until after your shower or after breakfast – just, quick, make the bed. This will improve the look of your bedroom right away.
Baby wipes are great quick cleaning rags. Use them to spot clean your counter or a fast stain of baby food off the floor.
To remove crayon from your walls rub a little bit of Colgate toothpaste on the wall with a damp sponge. Make sure to rub carefully.
If you are out of paper towels and have guests coming over and need to wipe the baby fingerprints off the glass sliding door, grab the newspaper and dip in vinegar. Wipe the vinegar on the glass and rub until almost dry. Then shine with a dry sheet of paper or cloth.
If you want to really get your carpet clean, sweep your carpet with a broom first – this will help loosen all the ground in dirt. Then vacuum. You will be amazed at the difference!
You can remove ink stains from a leather couch by rubbing cuticle remover directly on the stain. This should take the ink right off, if not, try again. Quickly freshen your garbage disposal by cutting up a ripe lemon and putting them down the drain. Turn on the placement and let it run. Your placement will then smell like lemons – it's adorable.
This article has been viewed 786 times.
Article comments
There are no posted comments.