How to Make Your House a Cabin, Even If It Isn't
Author

Tana Lake

Published

July 3, 2019

Word count

641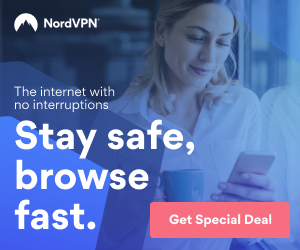 I've been in my fair share of different styles of homes, and one of my favorite styles is cabin decor. It features furniture made out of logs, artwork with wildlife, and wood throughout. If you like the cabin style, but don't actually live in a cabin, you can still decorate your interior space to look more like it.
One thing you will need to do is evaluate your current decor and furniture. Does anything that you own resemble cabin decor? You might want to look at some cabin images online and compare furniture to see if any of the pieces you could pass for cabin decor. You can save a lot of money if you try to incorporate your current furniture items into your new cabin design.
After you do that, if there are pieces that you need to purchase, go online and search for best cabin decor. There are many great products on the market for cabins, such as log beds, beautiful kitchen tables, and quality lighting. There is a huge market for cabin decor, as more people are now able to afford second homes, many of them in the country. These cabin homeowners want to outfit their new home in a quick and easy way, so they visit online stores that sell huge amounts of cabin decor, so they only have to visit one or two stores to get all they need. This is easier and less time consuming than going to physical stores trying to find what you need all at one time.
There are several different styles of cabin decor to choose from. Your basic cabin decor features products that are made of natural wood and the colors are nature based. Western cabin decor features more cowboy inspired things, and often have horses, rodeo items, or the Lone Star in its design. Southwestern cabin decor is similar to western, but has other things like the bright tribal fabrics and Navajo style accessories. Rustic cabin decor is a bit less refined, and has raw pieces like the log beds and tables that I mentioned. It also features reclaimed barn wood in their designs, such as wall paneling, artwork, flooring, and even headboards for your bed. There is a more modern style of cabin decor that I like to call Rustic Chic. It features more light colored wood in its design, that is often whitewashed. This look is accented with items that are white, or other light colors like gray, tan, and cream. The effect is often softer and more feminine, and less popular among male homeowners.
Once you get the furniture coming, you can begin to accessorize your home to make it look more like a cabin. Things to consider are side or accent tables, lamps, artwork, blankets and pillows for the couches, throw rugs, fireplace screens, and anything else you see in the cabin images I told you to look up. The more that you implement into your space, the more that it will begin to resemble a cabin home.
I like to buy things that are made of faux antlers, such as chandeliers, candle holders, and towel hangers. This adds a lot of character to your home and definitely makes it feel more like a cabin. Anything made from unprocessed logs helps create a cabin look. Another thing that helps is having nature inspired artwork on your walls. Choose art that refers to cabins or camping for the most effect. I also like things with buffalo plaid incorporated into them. That is the red and black checkered material, most typically found on flannel shirts. I think Paul Bunyan wore it best! Definitely makes me feel like a cabin owner when I wear mine.
I hope this article has been helpful in making your home look more like a cabin, even if it isn't.
Tana Lake has liked design all her life. She later attended Seattle Art Institute for Interior Design. Her most recent accomplishment is her new website, [http://www.BestCabinDecor.com](http://www.bestcabindecor.com/), where she features Cabin Decor for your cabin, lodge, or country home.
Article source:
https://articlebiz.com
This article has been viewed 763 times.
Article comments
There are no posted comments.