Things To Consider When Choosing School Stage Curtains
Author

John Hoffman

Published

July 31, 2019

Word count

729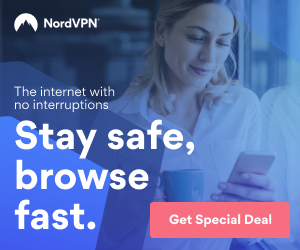 School stages tend to have a lot more use than those in some other situations such as cinemas, theatres, conference halls, village halls, and so on. The stage curtains in village halls may only get used three or four weeks a year when the local drama group puts on a production: in cinemas they may be used twice a day, and in some theatres only once a day as there may be only one performance a day and possibly none on Sundays.
School stages are used for assembly every morning and may be used for many other functions during the week as well as for the end of term school play, so school stage curtains can suffer a lot more wear and tear than others. You also need to remember that in schools there are a lot of children!
School curtains need to be made to the same high standards as any other front of house curtains since they need to be fireproofed and made of quality materials if they are to last under the more difficult conditions of a school stage. As with all other front of house curtains, they can be manually operated or electrically operated. While electrically operated curtains are necessarily going to be a more expensive choice, their operation is just so much more efficient, and of course they always come together and meet perfectly in the middle at the same moment.
In some schools, front of house curtains are all that are required, but others with deeper stages may need some or all of the different types of curtains required by big London theatres. School drapes may include backdrops, cycloramas, legs, borders, tormentors, flybars, fire curtains, and more.
The next thing to consider is the choice of materials. While you might not want to go to the extent of using the heaviest top-quality mohair, which is used in some theatres, for school curtains, they nonetheless need to look the part. They need to impress. And in the case of school curtains the people they need to impress are the parents, when they come along for the end of term school play to see their little darlings perform.
When you are looking for curtains for school stages you need a company that not only manufactures the curtains themselves, but also is able to provide you with the right tracking system. If you are going to have manually operated curtains you will need the right ropes. These can be of polyester and can be in varying diameters which will depend on the weight of the curtains that you need to haul. You will find that some suppliers will provide them on 100m reels, but they may also be available cut to length, which could be a cheaper option.
Whichever type of curtains you decide upon for your school stage, you need to have them professionally installed – preferably by the company that manufactures the curtains, assuming they have the staff that can install all the tracking and so on that goes with them. Working at high level with heavy curtains can be dangerous and unless you really know what you are doing, which to be fair most school heads don't, you do not want to be up on ladders trying to install them yourself.
One of the things to consider when having your curtains installed by an outside company is the staff that they use to undertake the work. You are, after all, in a position when you may have several hundred children in your care, so you need to be certain that anybody who is going to work on your premises is DBS checked. You also want to ensure that they hold a CSCS card or an EUSR card.
Of course, one thing that everyone wants to know is school stage curtains prices. However, the problem with this is that the answer is always going to be "it depends". There isn't a company in the land that can give you a quote that is anywhere even near accurate because there are so many variables. How big is your school stage? What sort of material do you want? Are your curtains going to be manually operated or electrically operated? What you need is a company that is prepared to make a site visit and discuss your various options before they can give you a quote.
Cameo Curtains is the leading UK manufacturer and installer of school stage curtains, including tracking. The company offers all interested schools, colleges, and universities a free site visit with no obligation, so that they can advise the very best solution.
Article source:
https://articlebiz.com
This article has been viewed 694 times.
Article comments
There are no posted comments.