What Colors Do I Use in My Cabin Home?
Author

Tana Lake

Published

August 7, 2019

Word count

673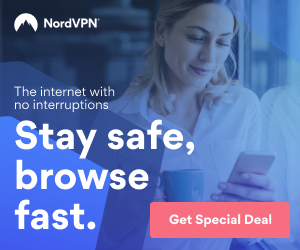 When choosing the color palette for your cabin home, neutrals generally work best. Colors like brown, tan, and greens such as sage or forest, go well because they match the country setting that you're in. Neutral colors are also found in nature, which is probably where your cabin is. Furniture that is brown or tan works well to start with, and then you add your accent furniture, artwork and accessories in other colors. If you have sheet rocked walls inside your cabin, you can paint them neutral colors that compliment the rest of your cabin home. If you want to go for a bolder look, you could add some brighter colors like reds, oranges and blues. Brighter colors will make more of a statement and aren't for everyone. Most effectively done on accent walls or accessories, these should be kept to a minimum since they are so bold and bright. And painting your walls isn't supposed to be wild and colorful.
Try to pick one or two wall colors for your main living spaces. It does not look professional or well thought out if you have 15 colors in your home, a different color on each wall. That just looks disorganized and tacky, like they couldn't make up their mind on a single color and just went hog wild. I like color a lot, but I definitely don't show it off on my walls by painting every single one a different color. I use brightly colored accents like art and furniture to display my tastes.
Also keep in mind the type of style you are going for. If you choose a more monochromatic color scheme, meaning one general color, then it will be more subdued and conservative. A lot of people start with beige or light tan walls, and add in more color with furniture and accent pieces. Accent walls are a good way to add in a bolder color, but it won't be overwhelming because it's only one wall. Accent walls have kind of gone out of style as far as what modern design experts say, but I still like them in a home. Accent walls can be other materials too, such as brick or textured plaster. By adding texture to an accent wall, you add personality to your home.
Since there is so much brown in most cabins because everything's made of wood, you may want to add other colors to your space for a little variety. For example, put in a green chair or white side table. Your window treatments and curtains can also be a lighter color such as beige or cream, or even light blue. Adding bold colors in your accent pieces is a great way to add pops of color to your otherwise brown space.
If you have leather furniture, that is typically brown too, so you can add some throw pillows in a different color, or a bright colored blanket draped over the back. A popular pattern is the red and black plaid material called Buffalo Plaid. This is common in a lot of cabin homes and I think it adds rustic charm. Plaid of any color is popular in cabin homes and it creates a casual vibe and gives personality to any space. Another popular choice for accents is anything with a Southwestern theme. Think bold colors with geometric shapes, reminiscent of the Southwestern Indian tribes. These accents can be blankets or throw pillows, sculptures, artwork or even some furniture is made with this style of fabric.
If, after reading this, you've given it some thought, and you decide that you're really not good enough with color, you may need to invest in an interior designer. They are equipped to make color choices and recommend what would look best in any variety of settings and style choices. They can talk you out of some seriously bad decisions, and they will probably save you money in the long run by avoiding costly design mistakes such as repainting all of your walls.
This article has been viewed 836 times.
Article comments
Tana Lake · 3 years ago
Thank you for the feedback. Your opinions matter!
---
naved qureshi · 3 years ago
i liked the content of the article
---