7 Types of Cabin Styles and Themes
Author

Tana Lake

Published

August 9, 2019

Word count

543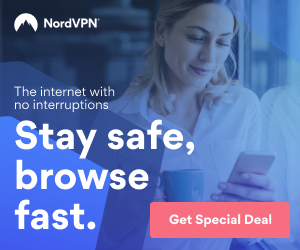 When decorating your cabin home, there are certain things to consider such as size, layout and color scheme. Cabins tend to have a more natural or rustic design generally and choosing how you want it decorated can be hard because there is more than one design style to choose from. In this article, I will go over seven basic styles or themes that go well with cabins. Although there are more than this, these 7 are the most common.
Rustic - This style is the most basic or primitive of the styles as it incorporates things like snowshoes and skis and even traps and bearskin rugs. This style is reminiscent of the old pioneer days when the lifestyle was simpler.
Modern Rustic - This design style is a more modern take on the rustic cabin style and tends to focus on sleek and clean lines with materials like wood, stone and steel taking center stage. The color palette has more whites and grays with pops of black. The fabrics are rich, plush, and luxurious with no sacrifice for modern comforts. This style hinges on contemporary design with pieces that are more modern and sleek.
Cottage - This is a simple design style that has furniture and decor that takes a no fuss approach. While most pieces are easy going and non-pretentious, they accent the bold wood construction of a typical cabin well. The pieces are lighter and brighter than the log walls and plank floors that make up most of the space.
Lodge - This style gets is name from the larger sized lodges that they decorate. Lodges typically have huge great rooms with high, vaulted ceilings, large sweeping staircases and large fireplaces. The decor needed for this style of home is a larger scale to fill the larger rooms that are typically in a lodge style home.
Lake or Adirondack - This style was inspired by the great movement back to nature in the early 1900's. People took a more deliberate effort to bring nature into their homes by using furniture with the bark still attached or by having accents with pine trees or animals in them. Hammered tin or iron are common in this design style and are used in many accents like benches and sconces.
Western - This style is related to cowboys, horses, and ranches, with elements made of leather, steel, and antlers. Leather furniture with large brass studs are common, as well as prominent light fixtures throughout. This style is informal and relaxed but pays homage to the rugged and hard-working ranchers out west.
Southwestern - This style is similar to Western, but is more inspired by the desert living indigenous Indians of the Southwest. It uses mostly earth tones, with brick and adobe accents. The fabrics are more bold with bright colors and geometric patterns.
I hope this article helps you get a better understanding about the different design styles that work best for cabins. Some of these can be intermingled and used together, but some cannot. If you need help deciding which style to go with, do an internet search on each style and see which one you like best. If you need advice on which styles you can mix and match, consult with an interior designer.
This article has been viewed 882 times.
Article comments
There are no posted comments.