Guaranteed No Stress Cabin Decor
Author

Tana Lake

Published

August 26, 2019

Word count

593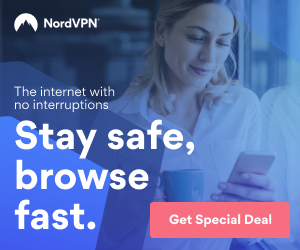 Have you ever wondered why some people's homes look so put together, but you can't seem to create the same look for your space? In this article, I will go over some different ideas on how to achieve an intentional, put-together look and style for your home.
Interior Designers- Sometimes it helps to invest in an interior designer, because they have the experience that you don't have in creating beautiful spaces. That is their career. They are good at reading their clients, and have a knack for putting the limited information their clients give them, into creating exactly what they wanted. Their advice and skills are invaluable, but if you don't have the funds for those services, you may need to take matters into your own hands.
Buy from a Cabin Furniture Store- Some furniture stores, whether online or an actual brick and mortar store, will offer free design advice when buying new furniture for your home if you buy from there. They can suggest pieces that will go together well and steer you away from the ones that do not. Something that shouldn't be overlooked is if you are outfitting your cabin, going to an actual cabin furniture store will help tremendously in finding the appropriate pieces that go best with cabins.
Matching Furniture Sets- Another way to make a room look unified and complete is to use matching furniture sets. This takes all the guesswork out of knowing if something goes together because they match. They match by using themes like Rustic or Western. Or they match by using the same materials and colors. They also might have matching accents of pine cones, animals, or forest themes.
Pinterest- Many people have found inspiration on websites like Pinterest. The only limits at that point are monetary because there are so many images on there that you will never run out of ideas or inspiration. Spending time on Pinterest can be fun and somewhat addicting, so set some goals or limits for your time. Then you will be able to start acquiring the items you found on Pinterest and your home will come together nicely.
Shop at Antique or Thrift Shops- Often times people can find inspiration by shopping at these kinds of stores. There are sometimes amazing pieces at stores like this, and you can usually save a bunch of money at the same time. They often have tons of character or are unique, one-of-a-kind pieces that will be conversation starters for years to come.
Pick a Design Style- There are many types of design styles to choose from and it can be a bit overwhelming. Just do some research and narrow it down to 2-3 of your favorites and this will make it easier for you to move forward in buying new furniture. Some styles that go great in Cabins are: Rustic, Rustic Modern, Western, Southwestern, and Shabby Chic.
Pick a Theme- An easy way to narrow your choices down, or hone in on a particular style is to pick a theme. There are many to choose from such as: Black Bears, Lone Star, Western, Cowboy, Forest, Moose, just to name a few. Once you pick a theme, you can begin to accessorize your new furniture choices with blankets or throws, artwork or rugs etc.
I hope this article helps give you some advice on how to acquire furniture for your cabin, with a guaranteed no stress method! Using the tips outlined here, will definitely make your job easier and might even make it fun and entertaining!
Tana Lake has loved design all her life. She pursued art and later attended Seattle Art Institute for Interior Design. Her most recent accomplishment is her new website, [http://www.BestCabinDecor.com](http://www.bestcabindecor.com/), where she features Cabin Decor for your cabin, lodge, or country home.
Article source:
https://articlebiz.com
This article has been viewed 698 times.
Article comments
There are no posted comments.