The Lazy Man's Guide to Cabin Decor
Author

Tana Lake

Published

August 30, 2019

Word count

594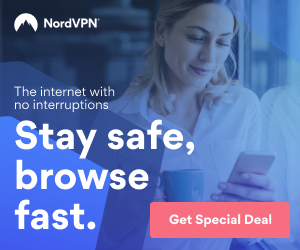 Sometimes we don't really have a knack for design, but we still want to have a home that looks like we do. In this article, I will go over some very simple, easy-to-implement ways to give your cabin home some style and flair, even if you have very little design skills.
An easy way to make your cabin feel like a cabin is to have rustic furniture and items from cabin decor stores. These kinds of items will generally be made in a natural way, with the least amount of processing possible. I'm talking about the furniture that is made of logs and branches, such as bed frames, side tables, rocking chairs and the like. These are almost always found in any cabin magazine I've ever seen, and they definitely give the feel of country living. Buying furniture from one of these places will surely guarantee you the rustic cabin look you are going for. They have many different styles and items to choose from.
Other items, such as anything made from antlers or hides is, generally speaking, in a cabin theme. When things are made from an animal, it has more of a country feel. Something else you can incorporate is barn wood. There are a lot of things made from barn wood nowadays. Everything from flooring to wall plank panels, to artwork and picture frames, barn wood creates a rustic look that screams cabin decor. You can't go wrong with using barn wood in your home.
Another thing you can have in your cabin home is leather furniture. Leather comes from cow hides and generally cows come from the country and cabins are in the country...you get my point? Using leather in any capacity gives the feel of being in the country or rural setting. Whether it's couches, throw pillows or other accents, leather can create that cabin feel very easily. And they are worth the higher cost. I would gladly invest in a leather couch, since they last longer and are more durable than a lot of the fabrics on the market today. Leather gets softer and more luxurious with age too. What other material has that quality?
Animal themed items scream cabin decor. From the Majestic Moose to the Endearing Dear, these items will surely give your home a cabin feel. There are many things that incorporate the animal theme into them such as: Artwork, Tables and Couches, Rugs, Lighting Options, and even Fireplace Screens. Anything with an animal theme on it suggests being tied to nature. It brings the outdoors in, if you will. Black Bears are a popular cabin style of decor. They are often portrayed as cute and playful for the marketing aspect, but I can assure you, they are wild animals and are best left in the outdoors! But when you can display them in your home in artwork, or sculptures or even tables, they become friendly and fun.
Probably the easiest way to make your home look like a cabin is to hang artwork with wildlife and nature scenes on them. This is the fastest way to tie in the great outdoors to the inside of your home. Plus it shows your taste in art and will be great conversation starters for years to come.
So, try some of these ideas in your home today and I assure you, your home will take on more of a Cabin feel in no time. This is your guaranteed, no stress, lazy man's guide to cabin decor. Hope you enjoyed reading it!
Tana Lake has loved design all of her life. She pursued art and later attended the Seattle Art Institute for Interior Design. Her most recent accomplishment is her new website, [http://www.BestCabinDecor.com](http://www.bestcabindecor.com/), where she features Cabin Decor for your cabin, lodge, or country home.
Article source:
https://articlebiz.com
This article has been viewed 904 times.
Article comments
There are no posted comments.