How to Feminize Your Cabin Decor
Author

Tana Lake

Published

September 3, 2019

Word count

557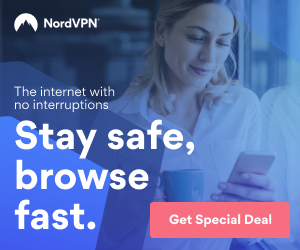 Having a cabin is exciting all on its own, but when you get to add some subtle details that relate to the female personae, it takes on a whole new light. In this article I will go over how to add a female touch to your cabin home. And guys don't need to worry because this decor is guy approved!
First of all, let's start with the lighting. Who doesn't like lighting? Everybody likes a nicely lit room. But there's something important you should know if you want to have the right mood and atmosphere that you're going for. Lighting plays an integral part in the feel of a house. It is the most important part, in my opinion. If your cabin home isn't properly lit, it can seem dark and uninviting. No one wants to have a home that is dark and unwelcoming. So, light it up! If your cabin home is like most other cabins, it doesn't have much lighting. Or maybe the inside has a lot of wood, so it appears darker. You will need to install some track lighting or recessed cans. Then you will need some secondary lighting like chandeliers, wall sconces, and table or floor lamps. You might want to add some lighting to your deck or porch area too, while you're at it. This really lights the place up and looks more welcoming from the outside, plus it adds a bit of femininity.
And there is also the option of using lanterns or candles. These are a beautiful way to add some light to your home, and a softer feminine touch as well. Many candles are faux candles now, and they use battery power to light the candle. Some even have a timer function, so as not to waste the battery. These candles are so realistic looking nowadays that you can't tell the difference, even upon closer inspection.
Now let's talk about throws and blankets. They are an easy way to add some femininity to a space. My top choice is a Fur style throw. This is either real fur, or my preference is a faux fur made from synthetic materials. Guys can't argue with fur throws. They are both masculine and feminine at the same time. Other options would be anything with flannel or plaid such as blankets, pillows or place mats.
Let's talk about artwork. Hanging art on your walls is an easy way to give your home some personality, and depending on the type of artwork, it can add some femininity too. Guys don't always care about art, so this is an easy one to sneak in there (no offense guys...). Nature scenes and the like all tie into the cabin theme so these would fit your space. You could even put up some abstract pieces of a nature or animal theme as long as they fit the look you're going for. Beach and lake art is popular too, as cabins are second homes for many people. The artwork usually says "Lovin Life at the Lake", or "Cabin Rules: No Cell Phones". These pieces are more playful and can still add some female touches.
I hope this gives you some inspiration for adding some femininity to your cabin home. I enjoyed writing it for you.
This article has been viewed 780 times.
Article comments
There are no posted comments.