Why Having A Great Office Interior Design Matters
Author

Kean Fon

Published

September 3, 2019

Word count

598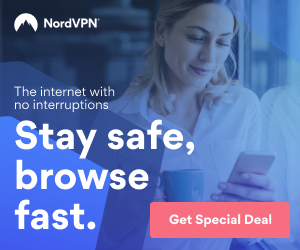 As humans, we can be very sensitive to the things around us. A great atmosphere can help put us into a good mood, while hectic environments can add to one's stress and agitation. This is why having well-designed surroundings is important, especially for offices where most of us spend the majority of our day. Having a good office interior design is not just about having an aesthetically pleasing workplace. In fact, it presents a lot more advantages than you might think. Here are some of the reasons why having great office interior design is important and should be considered by all business owners.
It represents your brand
Having a well-planned office interior design that suits your business sends a message about your brand image and personality. A workplace that looks cluttered and tacky can leave a negative impression to employees and clients which can be really bad for business in so many ways. Meanwhile, a great office interior design makes you look as professional or as relatable as you want to be. All it takes is to hire a skilled interior designer who understands your needs and the brand image you want to achieve.
It encourages creativity and productivity
Most of the time, our focus and imagination can be hindered by a chaotic and cluttered environment without us realizing it. A good office interior design can help employees feel happier and more comfortable in their workplace, inspiring creativity and productivity as a result. A talented interior designer would also know the kind of lighting that is perfect for offices, preventing employees to suffer from headaches and migraines that can be caused by poorly lit work spaces.
It helps in employee retention
Of course, happier employees will lead to better employee retention. Having a well-planned office interior design eliminates the stress caused by clutter and messy environments. It presents a light atmosphere in the workplace and helps employees feel more at ease in their surroundings. When employees are comfortable, it sets them in a light mood and makes them to look forward to coming to the workplace everyday.
It promotes effective space planning
Hiring an expert to take charge of your office interior design will help you maximize your office space. This will allow your employees to move around and do their daily tasks as comfortably and as efficient as possible. This will also help you in finding spaces within your office for important facilities such as a proper boardroom or conference room for meetings and brainstorming sessions, or a lounge area for employees who need to take a quick break before resuming to their daily duties.
It inspires collaboration
Talented interior designers would know how to create office spaces that inspire teamwork among employees. Stimulating collaboration is important and will have huge impact on employee rapport and efficiency. A well-thought open-plan office interior design and layout eliminates office walls that can sometimes feel restricting, promoting a friendlier and more approachable vibe to every corner of the office.
Office interior design does a lot of good for employers and employees alike. It speaks volumes for your brand image, helps increase efficiency and creativity, and helps employees feel happy while in the workplace.
Urban Designs Studio can help you achieve your ideal working space. By meticulous planning and understanding the kind of workplace that you want to achieve, our talented team of interior design specialists can transform your office into a workplace that represents your brand's image and personality, as well as a working space that can keep employees feel inspired and motivated to come to work everyday.
This article has been viewed 900 times.
Article comments
There are no posted comments.