Home Décor and Functional Utilization Ideas with Hallway Benches
Author

Mark Hazelgrave

Published

December 20, 2019

Word count

643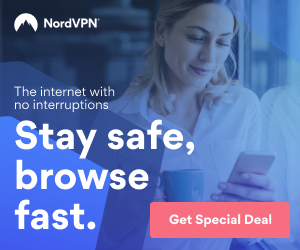 The entryway of a house is the first thing that catches the eye of a guest when visiting you. But often due to the lack of space or organizational difficulties, hallways remain cluttered with excessive household articles and belongings. Although there are various furnishing units dedicated mostly to storage and organization, over the years, furniture does not just prioritize just on visual beauty. Most storage and furnishing units utilize functional aspects to make living a lot more practical and oriented. However, it also depends on the creative and artistic taste of the homeowner and how they want to decorate their space. Innovative ideas and scope of creative influences are dependent on perspectives, personal perceptions, existing home décor, availability of materials, colours, and the list is endless. If you are looking for both exquisite personalization and functional utilization, a hallway bench is the best investment to make that adds the touch of missing persona in your home.
The compactness and usable scopes of a hallway bench are so versatile that enhances the look and feel of the space to the epitome of creative home décor. Hall benches are available in a limitless variety of colours, designs, sizes, and fabrics that enhance the aesthetic features of your space all the more. Apart from the visual display of furnishing flavours, a hallway bench also makes practical usability very easy to access. You can make use of its functional features to organize and store your belongings in a fashionable manner. Also, hallway benches do not take up a lot of space and as a result, you do not have to compromise on your floor area. Add to your home the elegance and furnishing feature with the addition of hallway benches.
The following tips will provide you with extensive insight into the various decoration and functional ideas with a hallway bench.
Seating
The most functional feature of hallway benches is its use as a seat. Be it an extra seating area around your centre table, by the shoe rack or one along the waiting area, hallway benches can be used as per as liking and in any space of the house. As an ornamental unit, these seats add glamour and organizational scopes to your home.
Decoration
Hallway benches come in a limitless scope of styles, designs, colours, and styles. Hence, there is something for every taste and requirement. Choose one as per the interior of the house in any style from vintage to contemporary to fusion and add an edge of creative splendour to your home.
Storage
Nowadays, hallway benches have underneath storage spaces and compartments that make them all the more efficient in their functional qualities. If you have things lying around your house that do not have a space to be stored in, a hallway bench can be a feasible option to keep the clutter away. Having an extra storage module is always welcome in any home and with a hallway bench, you get the multi-purpose features of both decoration and functional benefits.
As a footstool
Spending a relaxing time at your home after a long day is something we look forward to every day. Hallway benches are built at a convenient height for you to put your feet up for calm and tranquil relaxation time. Hallway benches have soft cushioning on its top so that you can enjoy the therapeutic virtues of a footstool after a hard day at work.
Display and De-clutter
A household has unwanted clutter here and there that often needs quick organizing. Keep hallway benches as a spare area which can be used to put things on during a hurry. Some handsome looking ones can also be used like tabletops for various decorative items, books, lamps, and more. Overall, the versatility of a hallway bench will make your home organized and well put-together in every step of the way.
The functional and decorative intricacies of furnishing and seating units like stools, hallway bench, ottomans, and pouffes at Footstools&more's extensive inventory is a one-stop solution to your home décor requirements. With variations in terms of designs and colours all within an affordable price, Footstools&more will help you put your home together.
Article source:
https://articlebiz.com
This article has been viewed 1,007 times.
Article comments
There are no posted comments.