Top 5 Essential Qualities of a Dog Trainer
Author

Martina Smith

Published

January 17, 2020

Word count

532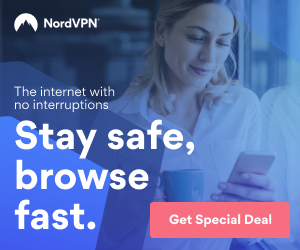 Unless you train your dog as effectively as possible, you are likely to have a hard time with it in the long run. For this reason, it will be prudent to consider the services of a topnotch dog trainer. But how do you know that the dog trainer is ideal for your pap? We look at the top 5 aspects that such trainers should accentuate at all times.
Excellent Communication Abilities and Skills
Whereas people come with different communication skills as well as styles, a dog trainer must adapt to suitable approaches quickly. This way, they will guarantee enhanced effectiveness. Usually, it would be helpful for the trainer to embrace a teaching pace that matches the learning speed of the dog, and even you. It is through this that all the necessary changes will be achieved with much ease, and positively so.
Flexibility and Patience
Flexibility will often play a central role in determining the relationship that you will enjoy with the trainer in the long run. Usually, you will want someone who will offer their training without restricting himself to a given style. Embracing styles that match with the needs of the dog and even your schedule will always come in handy. They should craft their techniques and teaching methods to suit your preference. Besides, showing a sense of patience will be helpful. Different dogs take different times to learn.
Enhanced positivity
You will undoubtedly appreciate a trainer that takes their time to answer or respond to your doubts with some positivism, and kindly so. This positivity will also need to reach the dog too. Usually, it will play a critical role in shaping the behavior of the dog. The trainer must be ready to put in lots of positive energy, time, as well as hard work to realize the best response in the pet. Such should always take place without the trainer getting frustrated.
Creativity
Nothing is as essential in training as creativity. The ability to come up with new ideas will often be essential in making sure that the dog avoids or embraces specific behaviors. This way, it will promote the traits that you so long for. The trainer needs to have the mind to revamp the dog's environment to suit its success down the road. Different interpretive approaches will also come in handy at this point.
Loving to the Dog
A trainer that does not like dogs is more likely to offer you dissatisfactory results in the long run. They will hardly relate well with the pet and will barely concentrate on the best interests of the dog. It is highly probable for a person who loves dogs to excel at what they do. Such passion could quickly help in identifying what the dog needs or likes. On top of that, the individual needs to be a great listener. They should hear and even adhere to your concerns whenever necessary. It is through this that you will get sensible results down the road.
Conclusion
Essential traits that the best dog trainer should showcase are inexhaustible. However, highlighting the ones mentioned here will often be crucial for a start. Above all, ensure that you pick an expert with adequate training.
Martina Smith has always loved animals, especially when she got her own dogs. She really enjoys learning more about dogs in general, enjoys sharing what she has learned and continues to learn, and she helps run a website that promotes Dog Training Equipment browse their selection now!
Article source:
https://articlebiz.com
This article has been viewed 820 times.
Article comments
There are no posted comments.