Foolproof Ways to Grow Your Instagram Followers in 2020 (and Beyond)
Computers & Technology → Search Engine Optimization
Author

Nathan Mwangi

Published

January 21, 2020

Word count

888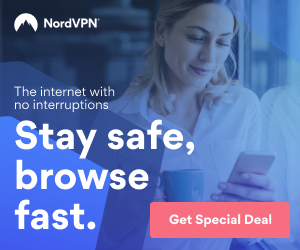 Ahh, Instagram. A platform with over a billion active users each month, it's a well-loved social media outlet! The Instagram user base is growing fast. With such immense popularity, it's a stern networking and engagement-building tools for a brand.
It's challenging to grow your Instagram followers, but it doesn't have to be anymore.
Check out these surefire ways to build your Instagram, follower numbers, and likes.
Don't Use Bots, Power Like And "Growth Techniques."
Like most social platforms, Instagram keeps the recipe behind its working a secret. The Instagram algorithm seems like a rather esoteric project for some users.
In a quest to beat the algorithm, most users resort to the use of forced growth techniques. Most users add automation services described as "spam-my". It also includes the use of bots and artificial engagement "power views and links". Though this boost visibility, it doesn't yield much on leads and customer conversion.
Using "spam my" tactics and buying, relevancy is tempting, but won't hold much in 2020 and beyond. It's a risk not worth taking. Instagram is cutting down on fake engagement resulting in account restriction and ban.
The same applies to buy followers you end up with an inauthentic community. This doesn't help much with your brand, and it won't translate into sales or conversation any time soon.
Use the Best Instagram Hash tags for Followers
Let's talk about the use of hash tags for followers, relevance and engagement.
Hash tags are crucial for posts visibility, and views boost on your content. When used right, they are the best ways to increase the reach of your content. This results in more traffic (followers and engagement) on your account.
Hash tags are like black holes; if you don't get it right; your content gets sucked into the abyss, not seen again. And you don't have to start big; after all most popular hash tags let more people know the content.
Right?
Wrong.
Why?
A hash tag with a million posts seems extraordinary at first glance, but it's tough for your brand content to stand out. Before using hash tag undertake deep research. Make use of a branded hash tag
Captions for Instagram
To write a great caption requires the getting right tone. For example, celebrities leave the caption blank or add an Meiji. They have millions of followers and can get away with it. Even so, it would help if you created a meaningful engagement with a great caption.
Here is a formula or some doable captions:
• Write longer captions
• Be authentic and focus on building connections
• Remember to use a call-to-action
Use Your Bio as a Business Card
Your Instagram bio isn't an afterthought. Your bio is your business card and storefront. Anyone coming to your profile will decide whether to follow you in a matter of seconds. Your bio should convince them to do so.
The best bio gives the reader a clear picture of what your brand is all about. Include something that piques the lead interest. Use ratable details or humorous line that will prompt the reader to take a specific action.
Tips to optimize your Instagram bio:
• Use a keyword in your name field to boost Instagram SEO.
• Choose an attention-grabbing profile picture
• Make it clear what your brand stands for, and make it interesting
• Let your audience know what to do with a strong CTA
Use Stories & Live Streaming To Boost Your Instagram Growth
Stories and live streaming are the newest features of Instagram. You can use the new features to boost your Instagram presents new products, relevant news, updates and behind the scenes of your brand.
You can engage your audience with polls and question.
To boost your stories:
• Use hash tags in your Stories to maximize their reach
• Use geotags to target (strategic) locations.
• Highlight your best Stories
• Tease your new posts in your Stories
Live Streams
Live streaming provides your followers with authentic interaction. It also builds a more personal connection with your audience. A live stream is a magic that takes priority in the stories.
Use the live streaming to get into the radar of your followers.
Tips to get more Live Streams surefire:
• Use the sense of urgency to your advantage.
• Create an interactive experience.
• Promote your Instagram Live on your Stories.
Use Instagram Feed
Day in day out, Instagram is getting better, and the competition has gotten fiercer. To keep your brand on the top, invest top-notch content.
Take your images to the next level with:
• Have a consistent Instagram feed theme
• Use ALT tags to boost Instagram SEO
• Don't forget to use Instagram location tags (geotags)
• Post at the right time
Use IGTV to Reach More Followers
IGTV is the new kid on the block, fore-casted to become a severe You Tube competitor. The content stays on the platform forever, a place to post quality. Instagram is making the feature prominently, hence make use of it.
Tips for doing this:
Make your IGTV videos discoverable with hash tags
• Post a video preview
• Choose an eye-catching thumbnail
• Pay attention to your titles and descriptions
In the end, metrics like engagement, follower count and post likes are pure vanity metrics. Gentle on the outside, but they don't translate to actual sales or conversions. Checkout……
This article has been viewed 1,456 times.
Article comments
Village Talkies · 1 year ago
Thank you very much for providing important information. All your information is very valuable to me. Village Talkies a top-quality professional corporate video production company in Bangalore and also best explainer video company in Bangalore & animation video makers in Bangalore, Chennai, India & Maryland, Baltimore, USA provides Corporate & Brand films, Promotional, Marketing videos & Training videos, Product demo videos, Employee videos, Product video explainers, eLearning videos, 2d Animation, 3d Animation, Motion Graphics, Whiteboard Explainer videos Client Testimonial Videos, Video Presentation and more for all start-ups, industries, and corporate companies. From scripting to corporate video production services, explainer & 3d, 2d animation video production , our solutions are customized to your budget, timeline, and to meet the company goals and objectives. As a best video production company in Bangalore, we produce quality and creative videos to our clients.
---