How To Remove Overspray From Glass Easily?
Author

Kevin Marshall

Published

February 20, 2020

Word count

527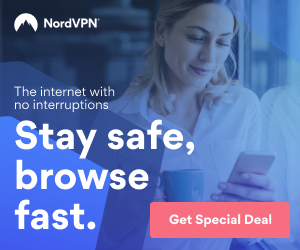 Overspray refers to the situation when paint particles are located at an unintended place and it is a real nuisance. Finding your beloved car's glass covered with overspray can break your heart. If your car's glass has also been covered with paint overspray and looking for the ways to remove overspray from glass then you're at the right place. In this article, I'll discuss with you some methods to remove overspray plus the best overspray removal services providers, so you can easily get your car's glass cleaned from them.
Reasons for overspray on glass
There are many reasons for overspray on your car's glass. First can be the size of the sprayer's nozzle. If the size of the nozzle is large then it will easily spread spray paint on the glass or any other side of the car. So it is better to determine the exact size fit for the structure of your car before painting.
Another reason may be an inappropriate distance between the sprayer and the surface of the car. If the distance is a little higher, the paint will be spread on the sides of the surface without reaching the exact location.
Other reasons include the unclean condition of the sprayer tool, angel of spray, painting an object in the presence of wind. So keep in mind that whenever you paint your car by yourself or hire a service for this, take precautionary measures to prevent from overspray.
Remove overspray from glass with the clay bar
Clay bars are used for a variety of purposes. They are also used to remove overspray from the glass. You can purchase them from big stores or online stores. Price is typically 5$ to 20$ USD. You will also need lubricant with clay bar to clean overspray.
If you will purchase a brand new clay bar, then first make it soft by simply bending and twisting. Then lubricate the surface where overspray particles are present. Clean that surface by using glass cleaner by ensuring that overspray spots are well lubricated.
After this process, rub the overspray affected surface with the clay bar. When you'll feel the friction between clay bar and surface, understand that clay bar is working to remove overspray from glass. The time will come when there will be no resistance between both clay bar and surface. It indicates that the overspray has been removed safely from the glass of the car.
Always remember one thing, this method is not applicable for all car's glass. Also, it may create a side-effect and can cost you more dollars. It often happens that this method works but small particles of overspray remain at that place. So for proper overspray removal from glass, it has always been recommended to hire professional's services.
Remove Overspray from Glass with the Help of Professional's Help
Overspray can cause many structural damages to your car. If you will hire the professional's help of Just Like New Overspray Removal, Inc. you will get more satisfying and guaranteed results. They will safely and efficiently remove the overspray from the glass without affecting the other surfaces.
This article has been viewed 1,436 times.
Article comments
There are no posted comments.