Sophisticated Cabin Decor Ideas
Author

Tana Lake

Published

March 1, 2020

Word count

611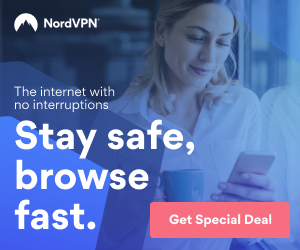 Do you have a cabin, but don't want it to look like every other cabin out there? Do you find most cabins to be too brown and boring or just overall lacking in design? I must agree with you if you think that. Cabins tend to be a bit dark and dreary if you ask me. In this article I will offer some tips on how to make your space a bit more sophisticated and unique.
Brighten up the space- Having adequate lighting is the best way to brighten a dark and drab space. Quality lighting placed throughout the home brings it to life. If you have fancy lighting, such as nice chandeliers and sconces, it brings more sophistication to a space. If you have a lack of inspiration, check out some current trends on a Google search or look at Pinterest.
Add some paint- Painting some walls is a quick and easy way to brighten up a space and add some sophistication to your walls. There are a lot of amazing colors on the market today and some have definite style. If you are unsure about what color to choose, you can bring paint swatches home to see what looks best in your space. Look up online what the current color trends are, or ask a paint specialist at a hardware store. Natural light makes a huge difference in how the paint will look as well, so make sure to bring home some swatches and check it out in your lighting. I usually recommend going with lighter shades if you're not good with colors or are unsure if it's a good choice.
Add bright furniture- Furniture doesn't have to be boring and it doesn't always have to be brown. A lot of restored furniture, such as side tables etc, are painted in modern colors and it's made to look antiqued, which adds real charm to a space. Popular colors are sage, white, robin's egg blue, and most shades of grey. Visit an antique store or second hand store to find some unique pieces.
Research different design ideas- If you're ever short on inspiration, just search the internet for ideas. Pinterest is a good one, or Google images. You can look up anything and get ideas on where to start. There are many different design styles, and narrowing it down to one or two can make it easier to design your space.
Add bright pops of color- Add bright pops of color in things like side tables, pillows, vases, artwork, or throw blankets. When you add a certain color, be sure to repeat that same color about three times within a room, to create continuity, flow and movement. Repeating a color or even shape is important. It brings the viewer's eyes around the room and makes it feel more professionally done.
Whitewash your space- If you are tired of the same old brown in your cabin, try whitewashing your walls with a white or light grey stain. It will transform your home from drab to fab. Not everyone likes this whitewashed look, so be sure to do your research and look at plenty of photos of this look before you proceed with your own cabin. It is a look that is hard to change back since you're painting the raw wood a completely different color. You could try the idea out in a smaller space, or spare bedroom to make sure you will like it.
I hope you like this article about how to bring sophistication to your cabin home and I hope it gave you some good ideas to try.
Tana Lake has been interested in art and design all of her life. Tana later attended the Seattle Art Institute for Interior Design. Her most recent accomplishment is her new website, [http://www.BestCabinDecor.com](http://www.bestcabindecor.com/), where she features Cabin Decor for your cabin, lodge, or country home.
Article source:
https://articlebiz.com
This article has been viewed 992 times.
Article comments
There are no posted comments.