3 Things I Love About Cabin Decor
Author

Tana Lake

Published

February 27, 2020

Word count

656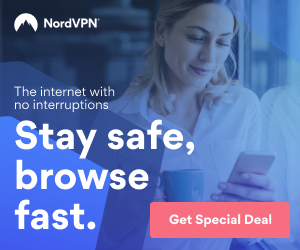 Have you ever walked into a seemingly normal cabin, only to be completely surprised by a bright and welcoming interior? I've seen many beautiful interiors, but some of the most surprising I've seen are found in cabins. It was difficult to narrow it down, but in this article I will go over three things that I love about cabin decor.
The Relaxing Environment - I love that going to the cabin is usually an escape from things like traffic and everyday life. Everything about a cabin is so casual and relaxing. It's getting away from all the hustle and bustle of city life. Escape from the people. Escape from the rat race. Even if a cabin is your regular home, it can still be a place of refuge. It's where you can get away from it all and just relax in the peace and quiet that only the country has to offer. Even the furnishings and decor convey a sense of stillness. A fireplace is inviting you to sit still and read a book. The plush overstuffed couches are asking you to sit down and put your feet up. The whole atmosphere is inviting you to take a break and forget about the troubles of the day. Even the artwork usually says something casual like "Life is Good at the Lake" or "Cabin Rules: Relax". Nothing is better at conveying a relaxing atmosphere than Cabin Art. Cabins just promote a simple life that living in the country brings, which some city folk may never quite understand.
The Rustic - I enjoy the rustic, and often quite simple living that cabins tend to offer, such as being able to walk out your front door to go on a hike in the wilderness. Or just sitting on a large leather couch, complete with warm blankets, overlooking the beautiful countryside. Or even better yet, having a giant plush faux fur rug in front of your fireplace, with a giant mug of hot cocoa. There are many different things about cabin life that give you the rustic feel, especially the decor. There are a lot of interesting items out there on the market. I've seen reclaimed barn wood, which is made into furniture, headboards for beds, and even artwork. There are side tables with actual bark on the trim, floor lamps made of branches, and faux antler candle holders. I enjoy the artwork and lighting options, featuring various woodland scenes and wildlife. I especially love the unique items I've come across, such as sconces made out of snow shoes, lamps made out of a fishing pole, or even a canoe made into shelving. There's no limit to the rustic and eccentric options when it comes to cabin decor.
Buffalo Plaid - Yes, I am smitten with Buffalo Plaid. Whether it's a flannel shirt, a blanket or accent pillow, I Love Buffalo Plaid! People are even making cookies with this pattern on them! (Which is something I'm going to do in the next few weeks!) For those of you who are not familiar with this term, it's the red and black checkered fabric, most typically found on flannel shirts. It is often associated with Loggers, or just guys in general. I even saw a construction worker that was wearing it recently! It's not just for guys though. I have a buffalo plaid flannel shirt too. Flannels are commonplace in the country and rural areas, mostly because of the added warmth they give you in colder climates, but without the bulk of an actual jacket. For those of you who don't know, I am from a small town in Montana, where I get to see my fair share of buffalo plaid flannels!
I hope you've enjoyed my article on 3 things I love about cabin decor, and I hope it got you thinking about how you can add some rustic items to your home, even if it's not a cabin.
This article has been viewed 1,038 times.
Article comments
There are no posted comments.