Gangster Films
Arts & Entertainment → Television / Movies
Author

Can Burak

Published

March 26, 2020

Word count

791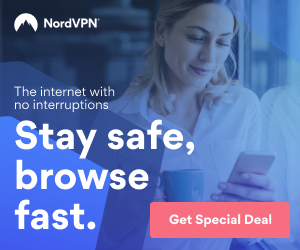 It's almost 50 years since one of the greatest gangster movies of all time Francis Ford Coppola's The Godfather (1972) film was released. The film was based on Mario Puzo's novel of the same name and depicted the story of the American organized crime family of Sicilian origin. The movie is still one of the highest-ranked films.
The word mafia also originally refers to the Sicilian mafia, but its meaning has expanded to refer organized crime groups in time. Even though these criminal organizations call themselves with their own terms like Sicilian Mafia, Cosa Nostra, Yakuza, Bratva, we generally call them Mafia. They operate in hundreds of legal and illegal sectors such as gambling, commerce, drugs, finance, construction, protection racketeering, smuggling, kidnapping, etc.
Because of the possibility of earning quick money, this kind of illegal jobs can be attractive for people who mostly come from economically lower classes. Due to the socio-economic origin of people, characters speak slang and foul languages abundantly in mob movies. Sanitized dialogues mostly have seen as aesthetic dishonesty. Characters are very problematic when it comes to relations with women. In Brian de Palma's Scarface (1983), the main character Tony Montana follows these rules: we see a vulgar person and often hear swearings, and his relationship is very problematic.
Of course, there are exceptions to that. One of those exceptions can be The Godfather (1972). The leader of the mafia family Vito Corleone (Marlon Brando) appears to be a character who emphasizes the importance of being a family, that a man is meant to spend time with his wife and children, and we do not hear any vulgar words and do not see any problems with his wife. Moreover, the Corleone family is a far more high-class crime family. We could not say all these exceptional attitudes are also valid for Michael Corleone who is performed by Al Pacino.
What are those top gangster movies?
In the US, Arthur Penn's Bonnie and Clyde (1967) and Francis Ford Coppola's The Godfather (1972) had a remarkable effect on the gangster movie genre. Later on, Martin Scorsese filmed Mean Streets (1973) and also established his reputation. Goodfellas (1990) is another Scorsese movie based on a true story which is an adaptation of Nicholas Pileggi's non-fiction book Wiseguy. Pileggi and Scorsese co-wrote the screenplay of Goodfellas (1990) which stars Ray Liotta, Robert De Niro and Joe Pesci who won the Best Supporting Actor Academy Award with his role Tommy DeVito. The film told the story of mobster Henry Hill and his circle of criminals: his friends and family from 1955 to 1980 in New York City.
Additionally, You will see 4 more Martin Scorsese films on this list. In chronological order, they are Casino (1995), Gangs Of New York (2002), The Departed (2006), and The Irishman (2019).
The Irishman (2019) is also one of the best gangster movies in 2019 with three and a half hour duration with great actors like Al Pacino, Robert De Niro, and Joe Pesci. It had a limited theatrical release in November 2019, then followed by digital streaming on Netflix starting at the end of November of the year. Scorsese and Robert de Niro came together 9th time for this film. Two people in Hollywood always compared in real life: Alfredo Pacino and Robert De Niro. Both are born in New York City and Italian-American actors. We first saw Al Pacino and Robert de Niro together in The Godfather II (1974). Since that time, this is the fourth movie we can see both of them in the same movie. Also, Guy Ritchie's The Gentlemen (2020) is a noteworthy new gangster film that has a powerful cast like Matthew McConaughey, Collin Farrel, and Hugh Grant.
It is worthwhile to mention other great masterpieces of the gangster and mafia movies. Sergio Leone's Once Upon A Time In America (1984) is a four-hour epic tale of Jewish gangsters in New York with an 8.4 IMDb rating. John Huston's The Asphalt Jungle (1950) is one of the heist classics. A Coen Brothers movie Miller's Crossing (1990), Andrew Lau and Alan Mak 's Internal Affairs (2002), British crime movie Lock, Stock and Two Smoking Barrels (1998) which is directed by Guy Ritchie, David Cronenberg's Eastern Promises (2007) are also successful gangster films.
Above all, Quentin Tarantino made the biggest impact on the gangster genre. Tarantino's Reservoir Dogs (1992) is regarded as a classic and cult film and also one of the greatest independent movies of all time. Pulp Fiction (1994) is an American crime movie that won the grand prize of the Cannes Film Festival (See other winners). The cult film tells several criminal stories with strong dialogues and complicated plots. Critics describe the movie as a touchstone of the postmodern cinema. In the US, NFR selected the movie as "culturally, historically, or aesthetically significant". Many people agree that Pulp Fiction (1994) is the magnum opus of director Quentin Tarantino.
This article has been viewed 1,477 times.
Rate article
This article has a 1 rating with 1 vote.
Article comments
There are no posted comments.