5 questions by beginner crypto traders answered by Binomo platform
Author

August Muller

Published

April 11, 2020

Word count

598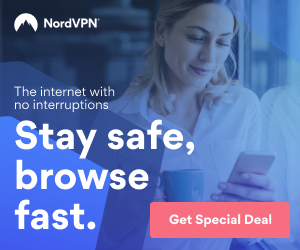 Statistics show that 80% of crypto traders have been in the industry for less than a year. For many of them, the learning curve in that first year is steep. In this article, the team of the global trading platform Binomo answers 5 common questions asked by newbies.
What is faster: trading on mobile devices or on desktop?
It's not as much the device that matters but which platform you use. It's better to pick a provider that has full cross-platform support. Many profitable occasions will come when you are away from your computer, so you'll have to act quickly and close the trade on mobile. You need a native app for best results, though: web interfaces often have responsiveness issues on smartphones.
Binomo offers lightning-fast execution on all platforms: web, desktop, iOS and Android.
Can I trade on Sundays/holidays/at night?
Most exchanges do close for the night and on Sundays. But you can still trade in the OTC (over-the-counter) market. If you have to go to work during the week and can only trade during the weekend, we suggest that you pick a trading platform that provides access to the OTC market. For example, on Binomo there's a wide range of OTC assets and a handy non-stop trading mode.
Why do trading providers require that I use the same payment option with deposits and withdrawals?
Trading platforms work hard to prevent fraud and money laundering. If it were possible to deposit money, say, with a card and then withdraw it to an e-wallet or in crypto, it would open huge opportunities for criminal activity, all the way to funding terrorism. It can seem like a nuisance that you have to use the same card or wallet, but it's standard practice across the world.
On Binomo, you can deposit and withdraw fiat and crypto. Binomo supports bank cards, Neteller, PerfectMoney, Boleto Brazil, and other systems.
What's the best trading strategy for beginners?
A common newbie mistake is listening to rumours and so-called crypto influencers on Twitter. This can work a couple of times, but eventually your favorite influencer will be wrong and you'll lose your money. We suggest you start learning about technical indicators as soon as you begin trading. Tools like Fibonacci levels and Bollinger bands aren't rocket science. You'll have to invest a couple of hours of your time in each indicator, but it will take your trading to a new level.
Binomo offers 30 different indicators and technical tools. There's also a section with 10 free strategies for different levels, including 5 for beginners.
How do trading bonuses work?
Beginners sometimes think that a bonus is a gift of sorts, but it isn't. Bonuses are an incentive for traders to trade more and generate fees for the platform. Awarding bonuses is a common practice, but terms differ.
Here is how bonuses work on Binomo. You can get a bonus for topping up your account, participating in a promotion, or as a VIP client. For the Standard pricing plan, the maximum bonus is 80%, rising to 90% and even 100% on higher levels. Free users don't receive bonuses.
A bonus can be withdrawn when the trader generates a turnover that exceeds the bonus by a certain leverage factor. This way both sides win: the platform gets the fees and the trader gets the bonus.
Trading is both a profession and an art, and it can take years to master. The only way to learn is step by step – with the support of a professional trading platform. Join Binomo for free, login and ask any questions on the official site https://binomo.com/
This article has been viewed 1,334 times.
Rate article
This article has a 2 rating with 1 vote.
Article comments
There are no posted comments.