Outstanding Ways To Promote Your Brand New Adult Website
Author

Mark Gold

Published

April 23, 2020

Word count

503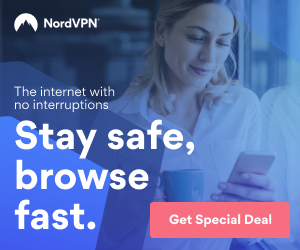 After hours and month of working hard to create the ultimate adult website, it it's time to face a new challenge getting the word out.
Consumers usually go through a company's website before acquiring any services or product, and adult content websites are not an exception. Ways to get there may vary like through links on social media, email campaign or even blog post they read, but the main source through which most consumers search for a particular product or service is search engine. If a potential customer can't find you via search engine then you are in trouble because you won't be able to generate traffic to build your business.
Promoting your adult content website is what you need to do right after finishing building it; there are many ways in which you can actually do this task, and having a marketing strategy will guarantee your success. To achieve such a goal here are a few ideas that you can lean on:
-Email marketing. This is a great way to promote your adult website; share valuable content to keep your recipients engaged. Always link to your website in your email call to action, and encourage repeat visits to your website by sending fresh content on a regular basis. You can include a link to your homepage or a specific landing page you want to promote.
-Search engine optimization. Since search engine is the main tool in which customers today are searching for products and services; by enhancing SEO, your website will appear near the top of search results for your specified keywords.
-Pay-Per click ads. Another way to promote your brand new adult website is by creating paid ads to appear in search engines. The way this method works is by telling the company that you hire the service from to do the advertising, how much you are willing to spend and only pay when someone clicks on your ad.
-Social media. Platforms like Instagram, Twitter or Facebook are a great way to promote your adult website for free by sharing your content and also adding links to your homepage, blogs or other pages within your site.
-Video Ads. When you think about videos the most popular site that will come to your head is YouTube, and since it is so popular it is definitely the option to choose when thinking of going for video ads. Be sure to include a call to action in your video with a link back to your website, and give viewers a good reason to go there.
-Guest Blogging. Today you can find popular sites that allow guest blogging which is another great way to get the word out about your services and products.
Promoting your adult website will increase traffic and boost your sales, doing it is a smart move since today more than ever before competition is tremendous. Make sure to have a great partner as well like Host4Porn to rely on powerful adult hosting services at affordable prices.
This article has been viewed 579 times.
Article comments
There are no posted comments.