Exquisite and Custom Interior Design With a Professional Company
Author

Keane Chee

Published

May 4, 2020

Word count

635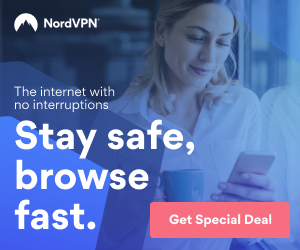 Interior designs is a science and art of designing a building or a living space, either residential or commercial, to acquire a healthier and aesthetic environment for the residents in the living space. Interior designs as science bound to principles and elements such as space planning, site inspection, conceptual development, among others, which bring about design execution. Space is the key element that acts as the foundation on which the entire interior design plan. These elements work hand in hand to bring about the aesthetic qualities, flexibility, creativity, and practicability of interior design. To achieve such interior design accomplishments, it's always necessary to work with professional interior designers. Midor Interior's designers deliver exquisite interior design, and here are some of the major aspects they ensure to achieve the custom design that you need.
Space
Space planning is fundamental in interior design execution. It requires an in-depth analysis of how the given space is to be utilized to bring about a healthier environment. It is, therefore, crucial for the designer to be well acquainted with the space available and the dimensions. For a space to fill with décor and furniture, overcrowding should be avoided to maintain the space equilibrium. This can also be achieved by increasing functional space by making use of the non-functional space. It also requires contacting the best interior design company.
Light
Lighting in interior design can either be natural or artificial. Without this, color, patterns, and textures are insignificant. The major function of light in interior design is setting functionality in a living space. This is because light sets the ambiance of living space while highlighting other elements. Creative placement of windows and doors ensures that natural light is well considered. Artificial lights subdivide into; mood lighting, accent lighting, and task lighting. Additional lighting sources give to give your residential or commercial space greater light depth.
Color
Color sets up a firm creative and aesthetic relationship between the mood set and objects in a living space. Colors should be picked based on the mindset and psychology of the resident. Different colors have a distinct feature, which adds intensity, hue, and value. One, therefore, requires an interior design company which is well acquainted with these characteristics to perform various color combination and permutations.
Texture
Textures determine how a surface will feel or look this acquired through the appearance and consistency of a surface, which brings interest and depth into a living space. Texture conveys tactically or visually. This through a definitive mood and a contrasting texture to break the monotony, thus revealing the elements of the living space pop out, giving the area beautiful interior design.
Pattern
Patterns relate to an illustrative perception in a living space that is acquired through tiles, wall coverings, carpets, and graphics. They add life and interest to interior design by working hand in hand with colors. When well used along with colors, patterns tell a story of their own by adding elements of smooth transition and continuity in a residential space. They could take any shape comprising repetitive and attractive designs. It also requires you to look for an expert Interior design company that can provide exclusive and customized patterns for all your needs.
Where to find interior designers in Malaysia
Residential and commercial living space requires the best interior designs which can be acquired when one works with a well known interior design company. Midor Interior comes as a reputable interior design and renovation company well known for commercial interior design and build around Malaysia. They provide the most creative, aesthetic, and practical interior design projects which are reliable and customized. Once you've decided on interior designs, you need to visit the Midor Interior design website for more selection or contact them for placing your order and for more information on interior designs and renovations.
This article has been viewed 1,153 times.
Article comments
There are no posted comments.