11 Best Named Entity Recognition Tools
Computers & Technology → Technology
Author

Hengtee Lim

Published

April 21, 2020

Word count

676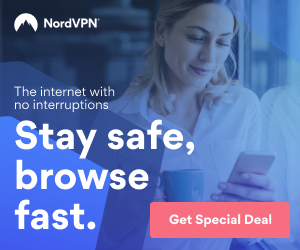 Named entity recognition (NER) tools play a major role in modern technology and information systems. You'll find them everywhere, from content classification and e-commerce recommendations to social-media analytics and search engine optimization.
Although there's no shortage of quality NER services available online, every project is unique. The best way to meet the specific goals of your project is with a custom dataset, annotated specifically for your purposes. Just how easy or difficult this is depends on the size of your project. While some projects can be done by yourself, others will require small groups or even whole teams.
It can be difficult to know which service best suits your circumstances. And that's where our list of NER tools comes in. We've compiled a list of 11 entity annotation & NER tools and services. So whether your project is big or small, long or short, single language or multilingual, we hope this list helps you find the service you're looking for!
List of Named Entity Recognition Tools and Services
Lionbridge: Lionbridge's data annotation platform allows for easy NER tagging and access to sentiment analysis, text classification, and data entry services. It's also easily scalable thanks to a workforce of crowdsourced professionals, making it great for small and big projects alike. Project management, additional annotators, and 24/7 support is also available as your project grows in scope. Perfect for building custom datasets fast.
Appen: With a long history in the technological field, Appen's machine learning services include a suite of NER tools handled by a network of dedicated linguists. They are also capable of working on projects including multiple languages.
Cogito Tech: Cogito specializes in developing data sets for machine learning algorithms. They offer a variety of NLP tools including named entity recognition and sentiment analysis through their own on-demand workforce.
Scale: Scale offers computer vision and NLP data annotation services. In terms of NLP and NER tools, Scale's platform allows for entity annotation, OCR transcription, text categorization, and sentiment analysis.
Figure Eight: Now a company under Appen, Figure Eight provides a machine learning assisted data annotation platform capable of handling a variety of file formats. The service is well-suited to creating unique project ontologies.
ParallelDots: ParallelDots provides a number of customizable text analysis and visual intelligence APIs. Their NLP tools range from entity annotation and text classification to emotion and semantic analysis.
Tagtog: Tagtog offers both a cloud-based and on-premises annotation tool, which can be used both manually and automatically. This makes it a simpler option for teams without AI/ML experience.
LightTag: With their own dedicated NER platform, LightTag can manage your project's annotators for you. They also provide API access and AI suggestions as part of their monthly subscription service.
Prodigy: By the makers of SpaCy, Prodigy's continuous active learning system means users are only asked to annotate data the system doesn't know. Prodigy offers yearly subscriptions for a range of users, from hobbyists to research institutions.
Dandelion API: The Dandelion API is a set of automatic text annotation tools that can be useful for entity extraction, sentiment analysis, and text classification. The service supports 7 languages through a variety of monthly subscription plans.
Dataturks: Though the team behind Dataturks was acquired by Walmart in February 2019, their text annotation tool for entity annotation projects is still available. In addition to NER, Dataturk's services include text classification and text summarization.
Success in machine learning projects comes down to data and workflow. Accurate data means more accurate results. Similarly, a smooth workflow means better data analytics. So it's important to have clearly defined goals and work with services that best help you refine and reach them.
With Lionbridge's data annotation platform, you can organize and run your own annotation project, or make use of our 20 years of industry experience to refine your project to best meet your goals. Lionbridge offers dedicated account managers, 24/7 support, and a workforce of 500,000+ crowdsourced professionals.
And if you need data collection support, get in touch. We can help with that, too.
This article has been viewed 974 times.
Article comments
There are no posted comments.