Why Is WordPress Bad?
Computers & Technology → Search Engine Optimization
Author

Bob Costello

Published

May 22, 2020

Word count

568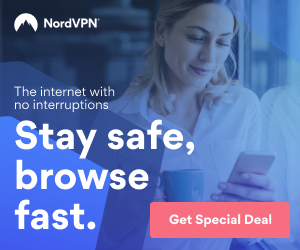 WordPress is currently the most popular Content Management System in use today. It requires no coding skills or even a basic understanding of HTML. Anyone can build a website with little knowledge of technical web development or internet marketing. However, some large corporations use WordPress to build beautiful and highly functional sites. They look good and work great, as long as someone is monitoring and updating them on a regular basis.
Many successful marketing agencies build, and offer the needed ongoing support, for WordPress sites. They are stylish and work well. The customer sees a beautiful, functional site that brings them traffic and prospects.
Well, we do a little internet marketing work for some of our clients and have thus become familiar with some cheaply built websites. At first, we did not understand why some of these sites were being penalized by Google. On several sites we were optimizing the rankings unexpectedly went bad, and a couple sites disappeared from Google altogether. It turned out that the sites had been hacked through some 'free' plug-ins that their web guy used. That's one of the biggest problems we see. A free theme or add-on is often a malware loaded script that is used to spread viruses.
Even the major plug-ins can have problems. Yoast is a popular, free SEO plug in. Last year, their automatic 'update' created issues and over 110,000 websites were penalized by Google; i.e.; many were removed from the search index. (do a search for Yoast plugin causes Google rankings drop)
Here's how a WordPress project usually goes wrong. First, the business owner does not have any expertise on the marketing project that a modern website is. The thing they do understand is price. So, they get a sales pitch that says WordPress is cheap and they can do all the updates and additional content themselves. Sounds good, especially when compared to an agency wanting to charge a few thousand dollars and then a monthly fee to keep the site and code updated.
When these WordPress developers are confronted with the hacking problem the typical response is that the customer is responsible for doing weekly updates to the WP theme and all the plug-ins.
From a search engine optimization standpoint, after doing significant work to get high rankings on a website it can all be wiped out by a hack. Google will remove the site from their index. While we can submit a 'Re-inclusion Request' to Google, it's a lot of work and usually, the rankings never recover. The best fix is to start all over with a new domain name and new website.
Today, based on Webmaster Guidelines and search industry best practices, most small businesses just need a well-optimized single page website. It's easier to rank and, most importantly, when someone is searching on a mobile device it's much easier to get your message and Call to Action in front of them. They don't have to deal with site navigation. Mobile device users don't need the extra pages to search through. They need a quick description of the product or service, a call to action, and a clickable phone number at the top of the page.
We now recommend building a site created in pure HTML code. It is not hack-able, there are no third party scripts that can hide malware. Companies like DynoWebsites offer these services.
This article has been viewed 1,209 times.
Rate article
This article has a 5 rating with 1 vote.
Article comments
There are no posted comments.