Caring for our Dwarf Rabbits
Author

Daniel Cerone

Published

June 12, 2020

Word count

438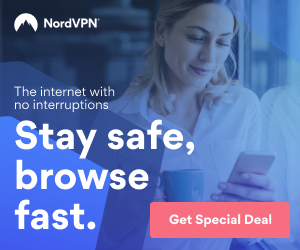 It seems very much like a menagerie at our house, with lots of different pets, from dogs, cats, birds to rabbits. Noah would have been proud. In this post I would like to introduce you to our newest members to the family. This time we are looking at two dwarf rabbits, Jeallybean and Jam. We find the dwarf rabbits as the most adorable and likable of our household pets. Mainly because of their temperament as they seem to get along with all the other animals, after the visit to the Veterinarian for their shots. There is a period of caring and wary, adapting with their new environment and neighbors, normally around 3 months.
We know the dwarf rabbits adapt perfectly to a life within a house, as we have a big backyard and the rabbits have their own hutch, but they would fit well even in an apartment. It is best to get a hutch or cage of adequat. size (with a solid pavement and walls of rabbit-proof metal wire, for example). Prepare the bottom of the cage with hay or soft wood shavings (besides being ideal as padding, hay is fundamental in the rabbit's diet) Put the cage somewhere appropriate (as an example, rabbits love to chew, so beware of electrical wires!!!), and out of potential harms way from other animals which may not be as friendly as those within their own household.
We have also prepared a litter tray (rabbits always use the same place as "toilette"). Created a hideout in the rabbit's cage (wooden boxes will do just fine), placed some food such as vegetables (this is fundamental) basic diet
for the rabbits, some snacks and definitely water. A dwarf rabbit requires constant attention, as it necessitates a lot of care, so it normally has the run of the house, which means plenty of exercise.
Please don't consider giving one as a gift to your kids as if it were a "toy", because the rabbit is easily scared and a number of them have died of heart attacks because of a bad scare. The dwarf rabbit, however, really loves company, it's important always finding time to spend with them to get familiar. Too many hours of loneliness, make them nervous, sad and, as a consequence, aggressive.
Anyway, we love Jellybean and Jam, they are a most welcome addition to our household. They are also good company and get along with the other pets. They give us lots of joy and satisfaction.
If you have a dwarf rabbit, share your story and pictures with us, we would love to hear from you.
Enjoy!
Just a pet owner and lover who is dedicated to our much loved pets, those both with us, as we enjoy their company and for pets long since departed this earth, but always in our memories. Who has stories to share about beloved pets/friends with others, view funny images, read stories and browse pet care products.
Email: petdedicated@gmail.com Website: https://petdedicated.com/
Article source:
https://articlebiz.com
This article has been viewed 1,019 times.
Article comments
There are no posted comments.