The unique beauty of backsplash tiles
Author

Mike

Published

June 11, 2020

Word count

505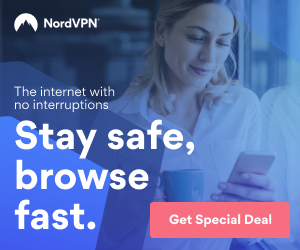 Copper, brass and steel are well known decorative materials that people often acknowledge for their deep, metallic colors. We can observe a rapidly growing trend of introducing natural elements to their interior design. Copper tiles backsplash and brass tile backsplash are a great way to create more subtle surroundings. It is especially popular among people who truly appreciate the high quality of handcraft and who seek fine elegance.
Copper tiles for kitchen backsplash
Every few years every household needs some routine repairs. Minor changes in each interior might be for many reasons. Usually, greater renovation concerns the kitchen and living room, as well as bedrooms and bathrooms. During preparations for renovation people often take into consideration two main factors - improvement of the functionality of the house and current trends in interior design. During essential preparations to repairs more and more people notice advantages of a well-designed metal backsplash. Not only is it a highly practical aspect, but also it is an interesting decorative touch to the kitchen. While deciding on metal backsplash you can always choose a few options, depending on the material. Frequently people select copper tiles backsplash for kitchen, but brass backsplash and stainless steel backsplash are also a popular choice.
Choose an individual style that reveals your personality
Most of those backsplash tiles create a characteristic ornamental composition in an interior. They are a true expression of appreciation of professional handcraft and unique elegance, adding a dash of interesting variety. Copper tiles have often floral and animal decorative motives. A great part of clients decides for ancient symbols from distant cultures that are constantly a source of inspiration. There is an increasing interest in the Celtic tree of life motif. It represents close and indissoluble relation between heaven, underworld and Earth. This symbol connects all forms of creations and is a metaphor for strength, personal growth, and uniqueness. Due to that choice of the tree of life tile backsplash might be an interesting decorative touch to your kitchen.
Copper tile - original design in every interior
Decoration of the living room can be a challenging task due to the size of a space. To that interior, many designers recommend slightly bigger copper mosaic tiles. They will be noticeable parts of a room, creating a breathtaking atmosphere. A metal wall art in the living room is very desirable in modern interior design. It can easily bring a unique touch of subtlety and emphasize the most crucial assets of a certain place. The beautiful aesthetic of brass tiles and stainless steel tiles might bring a bit of luxury. At the same time, they remain highly practical. Artistic wall tiles can add exceptional touch and create quite different surroundings. Sometimes we can also see copper patina tiles on walls in apartments, where the warm, saturated color of copper does not fit the style palette of a room. Some people decide rather for a simple and minimalistic form of pure copper subway tiles. Both - metal wall tiles and copper tiles - are handmade tiles.
This article has been viewed 1,271 times.
Rate article
This article has a 5 rating with 10 votes.
Article comments
There are no posted comments.