Delicious Culinary Tourism in Medan
Travel & Leisure → Travel Tips
Author

Syafrullah Akbar

Published

June 25, 2020

Word count

689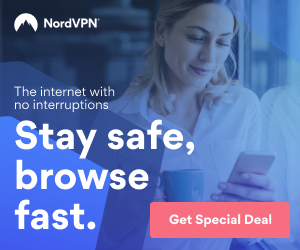 Get ready to enjoy the delicious culinary tourism in Medan. Yes, the city of Medan has become a paradise for food lovers. The city is one of the favorite cities for foodies. We can find a variety of offerings from various tribes and nations here.
The city of Medan, which is known for the diversity of tribes and religions that live peacefully and side by side, makes this city the mini of Indonesia. We will be able to find ethnic Chinese, Malay, Javanese, Tamil, Minangkabau and various tribes in Indonesia here.
The delicious culinary tour in Medan which has become a trend and familiar to those who have felt it, even always again and again to come back to feel it again. This intriguing culinary tour is a must for those of you who are first coming to this city.
You can find a variety of food menus with distinctive flavor and taste here. All food dishes are legendary to the present. The price of food offered varies.
The food flavors in Medan are rich in spices, so as to produce a delicious food fluctuating taste. Various culinary choices in Medan can be easily found in this city.
Taste the culinary delights in Medan
If you go to Medan don't forget to feel the delicious culinary tourism in Medan. You can bring it as souvenirs typical of Medan as a souvenir. Here are some typical Medan foods that you must know:
Bika Ambon Medan
Medan traditional cake has become one of the foods that must be tried, it's not complete if you haven't tried this delicious cake in Medan. To find a shop selling Medan Bika Ambon, you can find it on Majapahit street, Medan Petisah Village.
Bolu Roll Meranti
This Bolu Gulung Cake is already very well known to foreign countries, and to find this seller's shop, it can be found on Meranti street, Medan Petisah District and there is a branch of this Bolu Gulung shop that is on Sisiangamangaraja street, right in front of the Garuda Plaza hotel.
Durian Medan
Who does not know this one fruit. Medan Durian has become a food that must be tasted when visiting Medan. Finding places that sell durian fruit is also not difficult, in almost every corner of the city of Medan we can find it. Ucok Durian and Si Bolang Durian are one of the cool places to hang out with eating this delicious durian.
Soto Sinar Pagi
This food is of course we know him, yes Soto Medan. This one is a must-try favorite food menu, one of the most hits soto in Medan is Soto Sinar Pagi which is on Sei Deli street.
Sop Sum Sum Langsa
This soup is a special dish from Aceh which has a taste that is so shake the tongue. One of the shops selling the Sum Sum Langsa Soup menu with the most delicious taste is on Jalan Gatoto Subroto, in front of the Berastagi Buah Shop.
Padang Kupak Satay
Padang Sate has a delicious flavor and at a very affordable price. Priced at Rp. 10,000 for one portion, with a choice of chicken, beef and scallops. Located on Bromo street, Sukaramai Village.
Wajir Seafood
For you fans of seafood, this location on Wajir Street is the right choice for you. Various food menus with fresh fish are available at this place.
Padang Restaurant
If the food on this one does not need to be asked again, the typical menu dish from West Sumatra has gone worldwide. But for the taste of Padang cuisine in the city of Medan is an extraordinary pleasure. When you visit Medan try to taste this cuisine at Garuda restaurants, Simpang Tiga and Rumah Makan Bunda, guaranteed you will be addicted.
Lontong Medan Sis Lin
This one food is certainly familiar, if you go to Medan try the taste of lontong taste on this one at the shop Kak Lin which is on Jalan Cik Ditiro.
That's a part of culinary that is already very well known in Medan, don't miss these delicious foods when you visit Medan, guaranteed to regret if you don't feel it.
This article has been viewed 1,617 times.
Rate article
This article has a 5 rating with 1 vote.
Article comments
There are no posted comments.