The History of Link Building
Computers & Technology → Internet
Author

Bob Costello

Published

June 16, 2020

Word count

581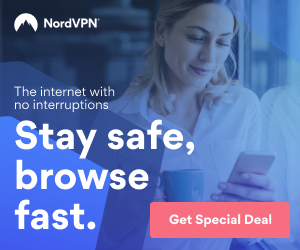 There are never ending algorithm updates, company tweets and excessively in-depth analysis of every word spoken by Google employees. All of this confuses the search engine industry. This lack of clear rules of the game, leads to market confusion. This market confusion leads to a lot of questionable 'sales tactics' being pushed on small businesses who simply want to be found online.
15 years ago, senior Google managers would attend, and often do the Keynote speeches at the major search industry conferences. They told us attendees all the secrets. They answered questions and offered honest advice. The registration fee of $1,200- seemed like a good value for a small agency like ours. Their corporate philosophy, algorithms and general philosophy were simple. They wanted to be the best search engine. That meant giving relevant results for queries and getting rid of the spam. That would set them apart from everyone else. And it did.
The way they would decide on 'relevance' would be based on quality content, a high traffic keyword focus and back links. This philosophy hasn't changed, but their definitions of these has. Most importantly, backlinks now have many, many rules and restrictions.
In the early days, Google said "Build Links". The industry responded. Link directories boomed. Costs ranged from free on the low quality directories to $25- for more prominent sites. Even Yahoo was selling links to their directory for $200-. We ran a directory submissions site and charged clients $750- to get them 'a bunch of back links'. It worked well and their rankings improved.
Then, several years later, Google decided that not all links are created equal. They rated link quality and even went so far as to penalize sites with spammy back links. We never heard that links could be spammy. They enacted an ex-post-facto law; what was allowed before was not allowed now. What we sold to our clients to improve their rankings was now potentially doing harm. How embarrassing. Based on the new rules from Google, a new service was developed; Disavowing Links. Also a profitable niche for the search industry because it could be sold as an urgent service. You MUST do this. Google says so.
We are a boutique SEO agency in Delray Beach that deals with local businesses. I just want to be professional, follow industry best practices, and help everyone make some money, not look clueless because the rules keep changing.
Google, and the other major search engines, have still insisted all along that links are the primary ranking factor in their algorithms. So, we need to build links. One way that people gain authority on the internet is by posting comments and advice on tech blog sites. If you had a problem, and searched for help, one of these authoritative bloggers probably had a good answer. The way they got their authority: a backlink on their signature for every post they wrote.
Well, guess what. The SEO industry jumped on that, abused it, and blog posting links suddenly became toxic. Contributors that built their reputation on offering help and advice were now getting penalized for something that was encouraged in prior years.
Now, there are huge agencies that sell Article Submissions. For $200- to $500- per article, you can get a contextual back link included. So, for now, that's a proper way to get backlinks.
Next week, I'll be selling a service to remove all the back links that were compliant today. Check or credit cards accepted.
This article has been viewed 1,196 times.
Article comments
There are no posted comments.